The right path to creating an extension of your home to be the ultimate outdoor living space lies in one major component: concrete pavers. This trend has overtaken the green industry as homeowners in Nebraska are discovering the numerous benefits of using this durable and sustainable material to build patios. Concrete pavers are resilient against cracking and can easily be repaired. Plus, they are customizable and can be installed in various patterns. Concrete pavers can also house lighting fixtures, making them a multi-functional hardscape! Keep reading to learn more about how resilient, beautiful, and functional pavers are!
---
Concrete pavers are resilient against cracking and can be easily repaired.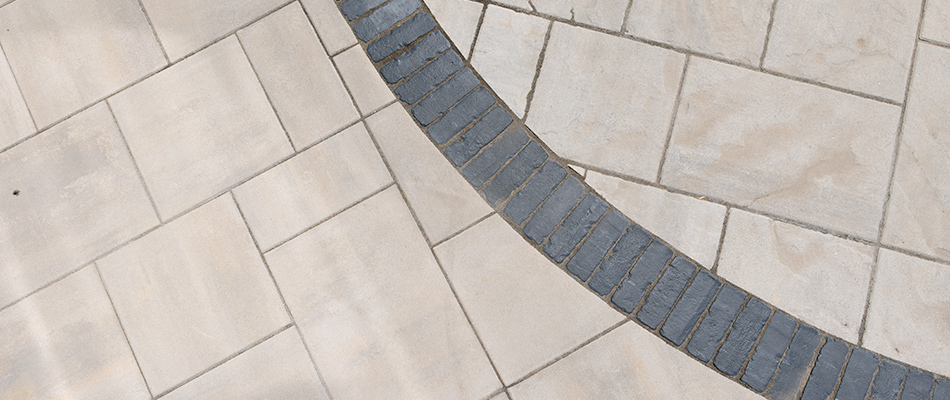 The biggest benefit concrete pavers provide is their resilience to cracking; a common problem found in asphalt or poured concrete. Pavers are easy to repair as each unit is easily removable if cracked or broken. This allows one individual paver to be replaced instead of the entire section of a poured concrete patio. Replacing individual pavers will not affect the overall foundation or base of the patio or any underground utilities and with a proper base installation, repairs are sparsely needed. Oftentimes when concrete cracks, an entire portion must be removed, and it will take years of weathering conditions for the new concrete to match the old/existing concrete. Another common problem homeowners see is "flaking or spalling" on a concrete or stamped concrete patio within as early as 6 months to a year. This can significantly affect the appearance creating an old, weathered, or damaged look to the concrete.
Many designers in the green industry, especially those who deal with the dreaded winters, prefer concrete pavers over other materials as they resist deterioration from freeze-thaw cycles, and they tolerate deicing salts better than concrete. Pavers can also be installed in a heated application so that homeowners don't have to clear snow or ice in the winter months.
---
Pavers are available in numerous colors, shapes, and sizes!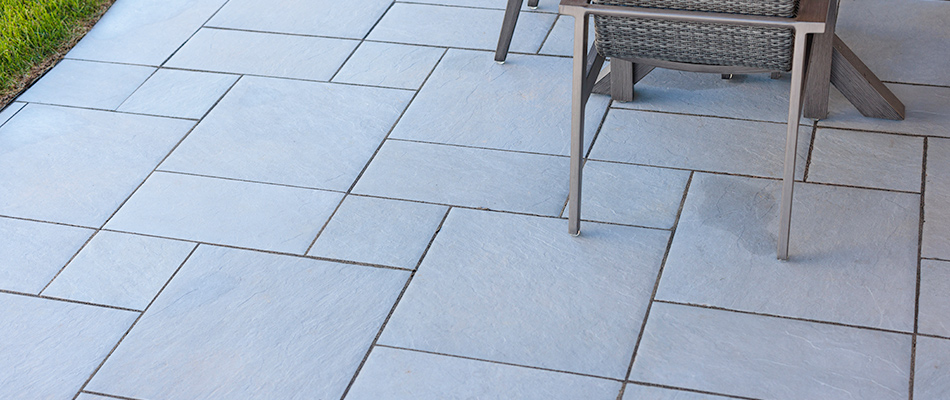 Pavers bring a different aesthetic to the table that other paving options don't. They are available in numerous shapes, sizes, colors, and budget points. This also allows the paver to be used in multiple different areas of the landscape and match different aesthetics bringing continuity to the project. To create an extension of your home, many designers will utilize the XL paver to suggest an elegant, modern aesthetic for a pool deck or patio that will continue the style of the home into the outdoor living space. Cobblestone pavers more closely match the aesthetic of an older style home and make a great recommendation for a driveway or front walkway. Lighter colored pavers do not hold the heat as concrete does and allows for a cooler surface around a pool and patio for bare feet and outdoor activities.
A new patio can increase your property value!
---
Pavers can house lighting fixtures!
Pavers can also house lighting fixtures that will fit right into the paver itself and won't disrupt the paver pattern. The lighting system can outline the patio or walkway it's installed into to increase safety and add additional elements to your landscape design at night.
Paver patios and pool decks can increase the living space of your home, are a long-lasting product with a timeless aesthetic, and require minimal maintenance.
---
Call us today to schedule our patio installation service!
If you're looking to design a new patio, call us today at (402) 590-2040 to schedule our patio installation service. Our professionals at UPL Inc will use quality pavers to install the patio of your dreams so that you and your loved ones can make the most of what your property has to offer. We service Omaha, Elkhorn, Gretna, and nearby areas in Nebraska.