At UPL Inc, we define what it means to create custom-built landscapes. We offer high-quality and award-winning services to all of our clients, and we are passionate about ensuring that every project we undertake is completed with precision and care. We know that you will be pleased with the wide range of services that we offer, and our dedicated team is excited to work with you to help you achieve your dream landscape.
---
Our Mission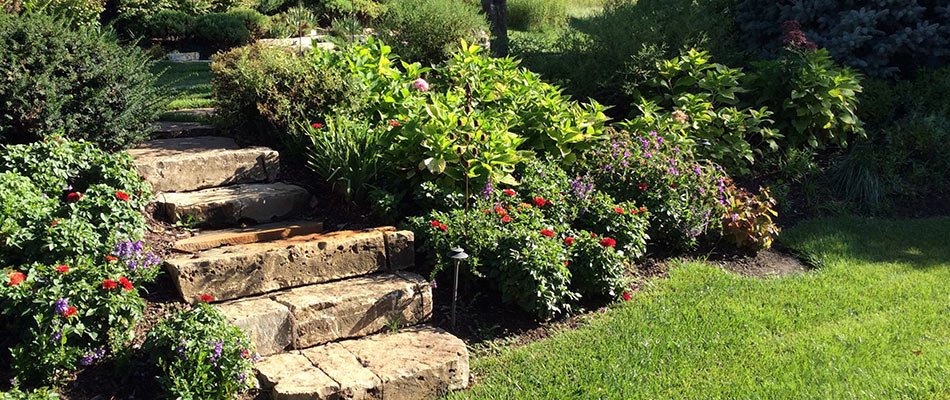 Here at UPL Inc, our mission is to design and construct exciting and innovative outdoor environments. It's our goal to add beautiful, long-lasting elements to every outdoor project that we are a part of. With 11 years of experience in the landscaping industry, we stand behind our design and build process and offer a certain quality and care that is hard to find in today's business world.
We won the Best of Houzz award for exceptional services in 2018, 2019, and 2020!
---
Our Core Values
Our company's core values define who we are, how we empower our team, and the standard we hold ourselves to so that we can produce the results our clients desire with our passion for the craft.
Desire to Serve: We strive to always do right by our clients, our team, our communities, and nature.
Cultivate Empowerment: Empower those around you. Share what you know and attempt to make those around you better than yourself. Give those around you respect, responsibility, and control over their own talents so that they can begin to create and innovate for themselves. Lead by example.
Draw the Extra Line: Everyone claims to do what we do, but we bring it with the details. You'll find no shortcuts here. We take ownership in the craft.
Bloom Passion: There's something to be said about a person who works for money and a person who works for the love of the craft. You'll notice the different at UPL Inc.
Deliver Results: Deliver our promises 110% of the time and focus relentlessly on understanding our client's true needs. Focus the entire team on delivering targeted solutions that drive our client's mission for success.
---
What Sets Us Apart
We work hard every day to create inspiring exterior elements that bring out the beauty of the properties that we serve. What sets us apart is our:
Quality services: Your landscape is an investment, and we will treat it as such by paying special care and attention to the details of your project from start to finish.
Results: When you come to us with a dream for your landscaping project, we will take that dream and make it a reality. We offer real results and always make sure that every job is completed exactly how you want it.
Dedicated passion: With over 11 years of experience, we've learned to hone our craft and will accept nothing less than perfection on each project we perform.
Innovative technology: Our team brings projects to life by using innovative technology to create 2D and 3D designs. In doing so, we are able to show you exactly what your project will look like when it's finished before we even start!
---
Our Services
Our team is driven by our love for landscaping and can create and install just about any outdoor project you have in mind. We offer a wide range of services in order to bring the vision that you have for your landscape to life. We also provide exceptional landscape maintenance services to keep your outdoor living spaces looking great and your landscape plants healthy. Our services include:
Designs & Renderings
Walkways & Driveways
Outdoor Steps
Retaining Walls
Outdoor Lighting
Plant Trimming & Pruning
Mulch & Rock Installation
Spring, Summer, & Fall Cleanups
Drainage & Grading
---
Call us today to schedule our services!
We're happy you stopped by our website! To get started on your outdoor project, give us a call today at (402) 590-2040 to schedule a consultation. We offer our services in Omaha, Elkhorn, Gretna, and nearby areas in Nebraska.