Outstanding Water Features in Omaha, Elkhorn, Gretna, NE & Surrounding Areas
Let us install the water feature of your dreams!
Nothing beats having the calming presence of water in your outdoor space, that is what makes outdoor water features so incredible! Every water feature that we install is completely customizable, so we are able to incorporate any idea that you have. Some of the most popular water features that we install include fountains, pondless waterfalls, bubbling rocks, water gardens, ponds, and much more.
Our team is highly trained in design and construction, so no matter what dreams you have for a water feature, we can make them a reality. Our services are available in Omaha, Elkhorn, Gretna, and surrounding areas in Nebraska. Call us today at (402) 590-2040 to schedule a consultation.
---
Fountains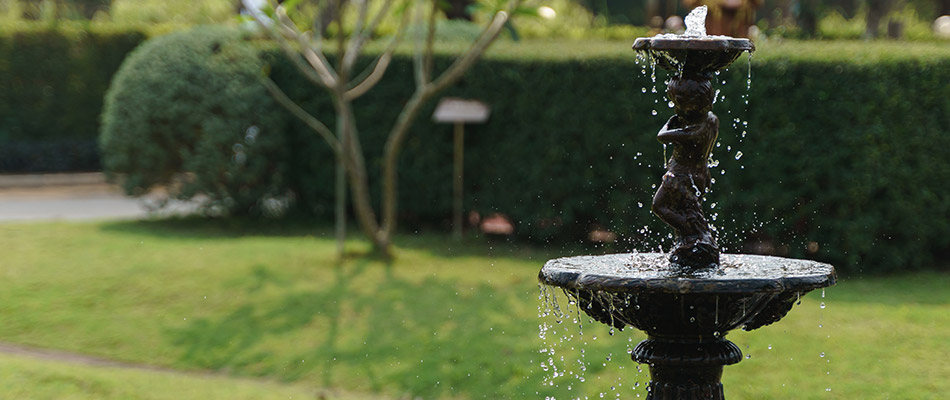 A fountain is one of the most traditional ways to add water to your outdoor space. Our team can design and install one on your property in any size, small or large, to complement the overall aesthetic of your home or business. A water fountain not only creates a peaceful environment but also can be the perfect addition to accent your property. As an added bonus, these running water features are known for inviting wildlife, so you may encounter beautiful birds on occasion.
---
Pondless Waterfalls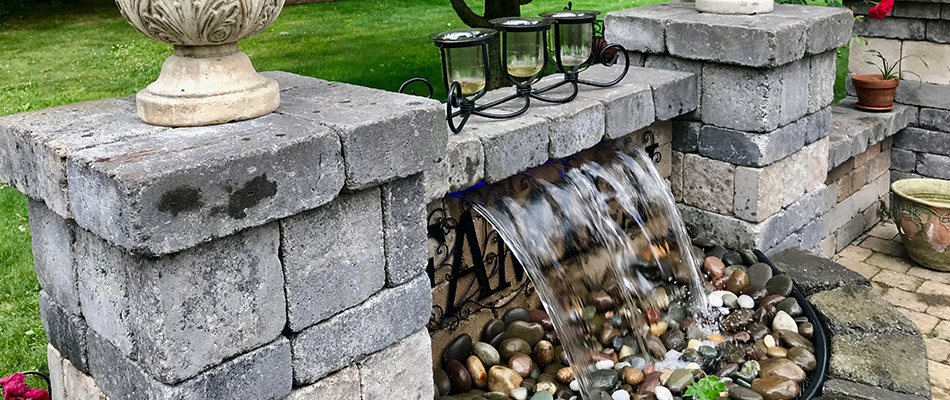 A pondless waterfall is a great addition to any property as it is both beautiful and soothing. We install these features off of a system that continuously recycles the water so that your pondless waterfall will consistently be flowing. Your pondless waterfall can incorporate beautiful natural elements like stones and various plantings and can be installed in any size.
All of our projects can include the use of a detailed 2D or 3D design rendering so you can see what your water feature will look before we begin the installation.
---
Water Gardens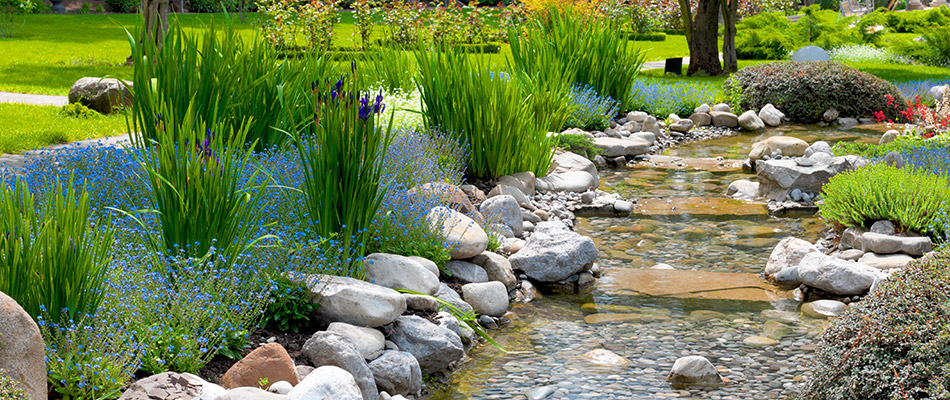 If you dream of submerging your property in nature, then a water garden is perfect for you! They are a natural display of life, even though they are man-made. You can fill your water garden with aquatic plant life, fish, turtles, and other species. We can design your water garden with as many natural features as you would like!
---
Bubbling Rocks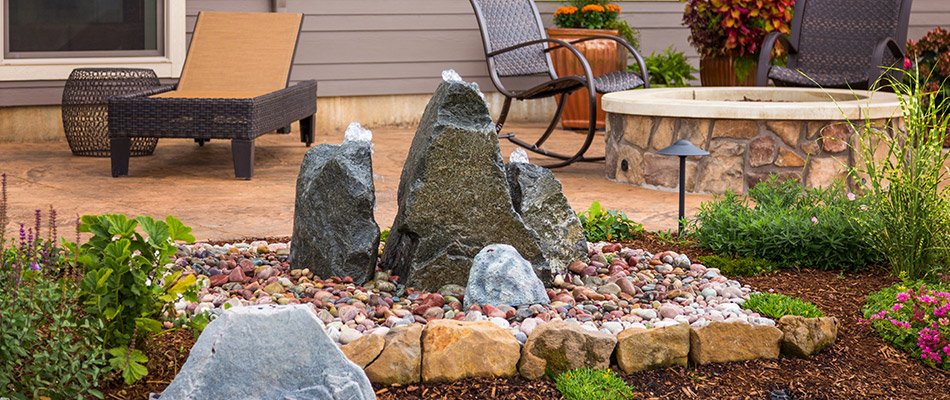 Bubbling rocks are a space-saving water feature that can add the peace and tranquility of water to your outdoor area. They can fit outdoor spaces of nearly any size and can be customized to be large or small. Our team can install a bubbling rock on your property in any design that you would like.
---
Ponds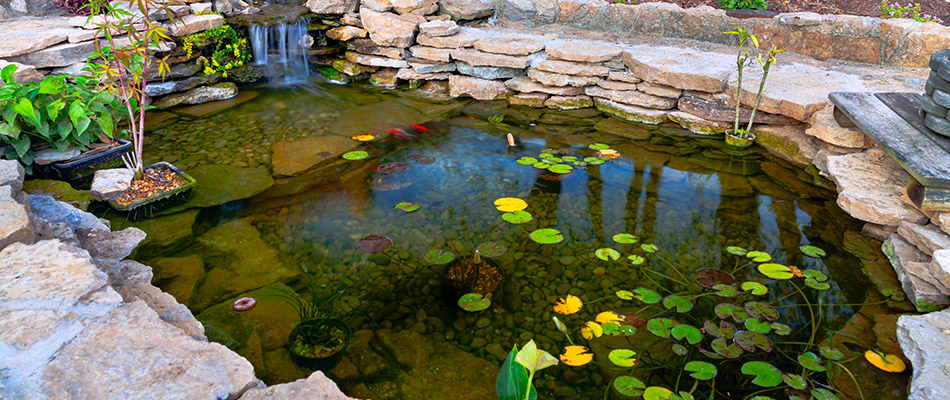 Ponds are water features that require a commitment to space but are well worth it for nature-lovers. These can be some of the most beautiful features and can add life and vibrancy to your outdoor area. Our team can install ponds that run on filtration systems. You will be able to incorporate a variety of wildlife and plants into your pond and it will give your landscape the soothing and realistic feel of nature.
---
Let us install a new water feature on your property!
A new water feature can turn your outdoor space into an oasis getaway where you can relax and enjoy time with your loved ones. If you are thinking of adding one to your property, we can help design and install it! Our services are available in Omaha, Elkhorn, Gretna, NE, and nearby areas. Give us a call today at (402) 590-2040 to get started with a consultation.