Driveway Installation in Omaha, Elkhorn, Gretna, NE & Surrounding Cities
Our custom-designed driveway installation will give your property a dramatic first impression.
A custom-designed driveway should welcome those coming onto the property with style. Our design team has an extensive list of pavers of various shapes, colors, and textures at our disposal to create a truly unique entryway to your home or business. We can create a design rendering for you to ensure our design and your dream come together to make your driveway installation amazing. All driveway installations begin with a free consultation. We have been serving homes and businesses in Omaha, Elkhorn, Gretna, NE and surrounding areas for 11 years. Call (402) 590-2040 for your free consultation so we can get started on creating the driveway of your dreams.
---
We offer a variety of paver options that you can choose from when designing your dream driveway.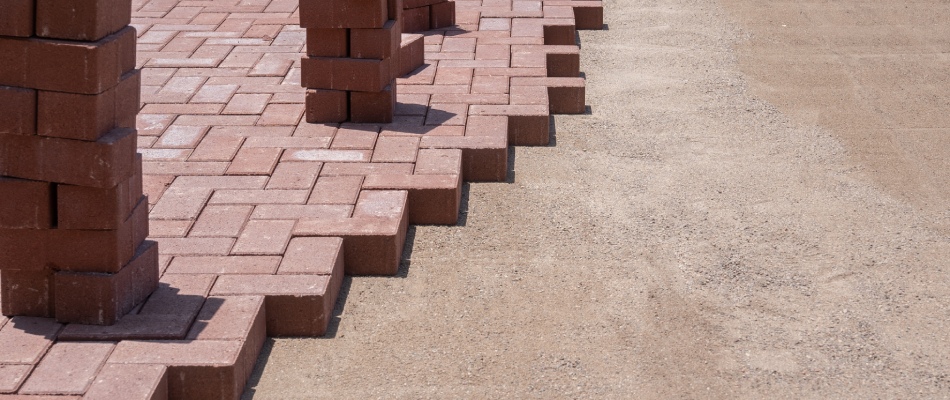 We use high-quality pavers when installing driveways. We offer pavers in a variety of colors, shapes, and textures so we can easily give your driveway a unique style that perfectly blends with the design of your property. We have 93 different samples of pavers in our showroom, allowing you to experience see some of the quality products we use first-hand. With such a large selection, you can be sure that you'll find an option that will meet your needs and preferences perfectly.
---
Our design renderings allow you to what your finished driveway will look like before we begin the installation.
At UPL Inc, we pride ourselves on the fact that all of our work is designed specifically for each client and we take great strides to ensure that the finished project matches their vision completely. That is why we will use our design software to create 2D or 3D renderings of your personal, custom driveway. Throughout the design process, our design team will work with you, making changes as necessary to hone the design of your new driveway perfectly to your wishes. With our 2D and 3D renderings, we can be sure you are thrilled with the look of your new driveway even before the first pavers are put into position. Then, once the design is approved by you, it will be forwarded to our installation team so work can begin. This ensures that our team of certified installers knows exactly how your driveway installation should look.
Our designers and foreman are certified by the Interlocking Concrete Pavement Institute.
---
Our driveway installations start with a complimentary consultation.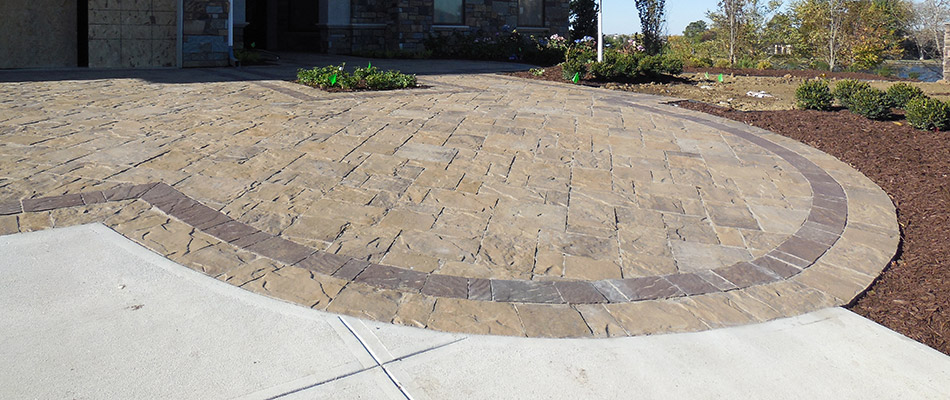 All of our projects begin with a complimentary consultation so you can get to know our company and see the entire scope of what we offer for your custom driveway installation. During the initial consultation, our design team will listen to your goals and answer any questions that you might have. We want to get a clear understanding of your vision so that as the project progresses, you will be able to see your dream driveway become a reality.
---
Call to begin your driveway installation with a free consultation!
Give us a call at (402) 590-2040 to schedule your free consultation today! Our experienced and knowledgeable team has been serving property owners in Omaha, Elkhorn, Gretna, NE and throughout the surrounding areas since 2011. We can handle large or small driveway installation projects that will make your residential or commercial property stand out for years to come. We're looking forward to meeting you during our free consultation to see what we can do for you and your property!