We offer landscaping services to homes and businesses in Chalco, NE.
We design and build patios, driveways, fire features, retaining walls, and much more!
Chalco, NE, is a census-designated place in Sarpy County and has a population of about 10,000 people. Situated just a stone's throw away from Omaha, the residents of Chalco enjoy the community's pleasant suburban feel and the benefits of being near Nebraska's largest city. Many locals love going to Chalco's parks, like Emerald Oaks Birchfield Park, Willow Creek Park, and Echo Hills Park, where they can get some fresh air and enjoy the warmth of the sun!
If you own a home or business in Chalco, NE, our team can help you turn the landscape of your dreams into a reality with our landscaping services. From designing and building hardscapes like patios, driveways, fire features, retaining walls, and outdoor kitchens to maintaining the manicured appearance of your landscape beds, we have you covered!
---
Enhance The Style & Function of Your Outdoor Space With Our Design & Build Services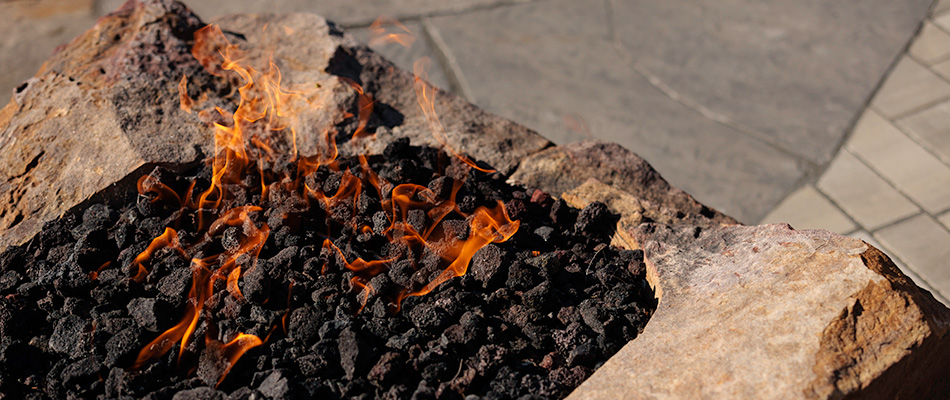 Our team offers a plantings and softscape installation service to spruce up the aesthetics of your outdoor space in Chalco, NE. We will listen to your ideas and vision for your landscape and help you pick the best materials and plants for your landscape beds to give your yard a much-needed color boost.
If you want to have a designated space in your outdoor space where you can host events and create memories with your loved ones, we can install a patio made out of durable materials to ensure it is long-lasting. To improve mobility and increase safety on your property, we can match your patio with equally sturdy and beautiful walkways, outdoor steps, and driveways.
If your property in Chalco is on a slope and you're struggling with soil erosion, we can install retaining walls made with durable natural stones or concrete. This way, you can have more usable space on your property for your other projects! Our team also builds seating walls so you don't have to worry about your guests not having enough seating options during your gatherings.
Fire features can make your outdoor space more cozy and warm, and they give you the perfect opportunity to enjoy the chilly nights in Chalco! We can design and install fire pits, outdoor fireplaces, and fire tables using top-quality materials. Many property owners also love the soothing water sounds created by water features that make their property more serene and calming. From water gardens to fountains, we can install them for you! Check out all the design and build services we offer:
---
Our landscape maintenance services include yard cleanups, trimming and pruning, and mulch and rock installation.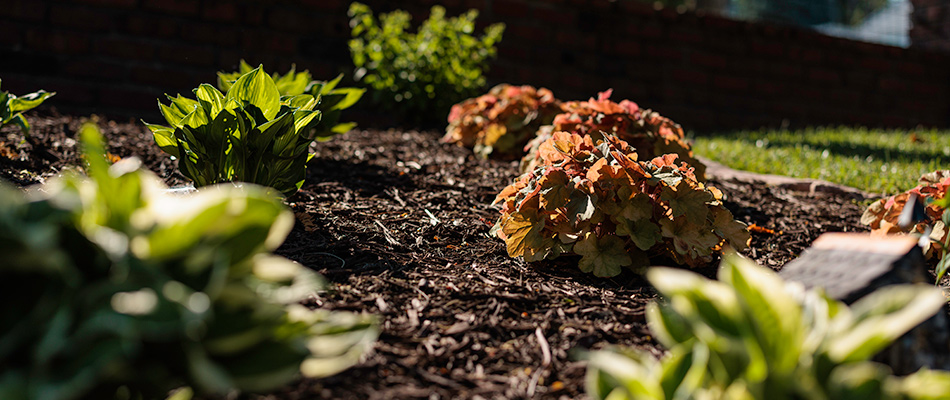 Your landscape needs maintenance throughout the year to keep it looking gorgeous. Our team can help! We will trim and prune your plants during certain times of the year to keep their health and appearance in check. Installing ground covers like mulch or rock can enhance the looks of your landscape beds. Here at UPL Inc, we use top-quality mulch and rock and spread them by hand to ensure your landscape beds look their best. You can also schedule our yard cleanups in the spring and fall to maintain the tip-top condition of your landscape beds and plants.
---
Give us a call today to sign up for our landscaping services.
If you want to take your property to the next level, we can help! Our experts at UPL Inc provide top-rated landscaping services for commercial, residential, and HOA properties in Chalco, NE. When you work with our team, you can rest assured our team will prioritize your needs, vision, and goals for your property. We will pay unparalleled attention to our work, ensuring that every landscaping job we do is done to perfection. Give us a call today at (402) 590-2040 to sign up for our landscaping services!