We offer fall cleanups to homes and businesses in Omaha, Elkhorn, Gretna, NE, and nearby areas.
Customize your fall cleanup by choosing from our services like bed edging, pruning, mulching, and more.
Overgrown plants, scattered debris, and fallen leaves can be an eye sore in your landscaping during the winter months. At UPL Inc, we offer fall cleanups to keep your landscape in pristine condition and prepare it for the winter season. Our fall cleanups include bed edging, pruning, mulch installation, and leaf removal. Every landscape is different, so we will custom-fit a fall cleanup plan that will best serve your property.
It is best to schedule your fall cleanup late in the summer so that we can get it on the schedule before the snow flies! We offer our fall cleanup service to residential and commercial property owners in Omaha, Elkhorn, Gretna, NE, and nearby areas.
---
What services are included in our fall cleanups?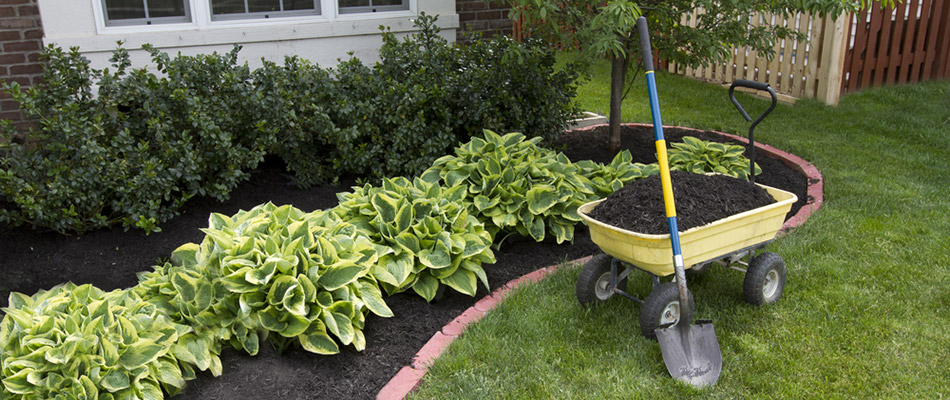 Preparing your landscape beds for the winter is crucial to ensure your plants are in their best condition to survive the freezing temperatures. You can count on our fall cleanups to do precisely that. Our fall cleanups will keep your landscape beds in tip-top condition in the fall with these services:
Bed Edging: We redefine the edges of your landscape bed and tree rings to give it a crisp look that creates a clear distinction between your beds and your lawn. This will also prevent weeds and grass from your lawn from crawling into your landscape beds.
Mulch Installation: Our experts will determine how much mulch your landscape beds need. An adequate layer of mulch will help to insulate the crown of your plants and help them survive the deep freeze during the winter. Mulch will also help to keep moisture in the ground to prevent plants from drying out during our windy winters.
Pruning: Most of your landscape pruning should be done in the springtime when plants are ready to start growing again, but there are a few things that can be tackled in the fall. Dead branches can be pruned out of trees and shrubs. Perennials and ornamental grasses can be cut back as well.
Leaf Removal: Our crew will remove leaves from your landscape beds to prevent disease and molds and to create an overall tidier look to your landscape.
You can also ask our team to add spring bulbs and fertilizer to your landscape bed so you can welcome vibrant plants in the spring!
---
Customize Our Fall Cleanups Based On Your Needs
When it comes to cleaning up and maintaining landscape beds, we know there is no one-size-fits-all approach. We will make suggestions on what is best for your landscape and tailor a plan that best fits your property, taking the hassle and worry off your shoulders.
---
When can you schedule our fall cleanups?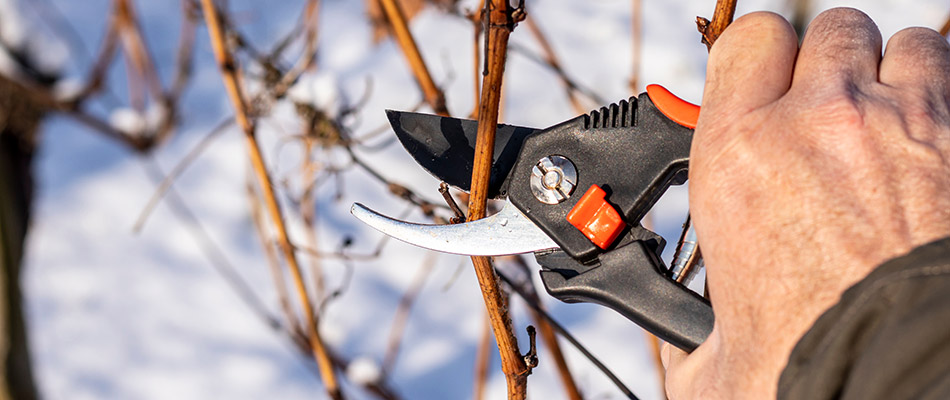 We offer our fall cleanups starting November 1st and will continue offering them until an inch of snow has accumulated. You can wait until it's late in the fall when most leaves have fallen and accumulated in your landscape beds, or you can stay on top of the game and schedule it as early as November. However, we recommend calling us as soon as possible to arrange our fall cleanups so we can save you a spot on our calendar!
---
Call our team today to schedule your fall cleanup service!
Fall cleanups improve your property's aesthetics and keep your landscape beds in optimum condition for the winter season. Our team has been providing expert outdoor services to commercial and residential properties in Omaha, Elkhorn, Gretna, NE, and nearby areas since 2011. Call our crew today at (402) 590-2040 to schedule your fall cleanup service!