We Offer Top-Notch Landscape Maintenance & Construction in La Vista, NE
Sign up for our services and enjoy the landscape of your dreams.
La Vista is a beautiful city of around 17,300 people located in Sarpy County, Nebraska. This city offers its residents both the amenities of the big city and the close-knit community of a small town. The people living in La Vista are particularly proud of the city's wide variety of businesses and its progressive vision for the future.
Here at UPL Inc, our landscaping experts offer top-of-the-line landscape maintenance and construction services to the homes and businesses in La Vista. Our landscape maintenance services include plant trimming and pruning, mulch and rock installation, and seasonal yard cleanups. We can also design and install many different landscape features like walkways, outdoor steps, drainage solutions, and much more.
---
We Offer Mulch Installation, Seasonal Yard Cleanups, & More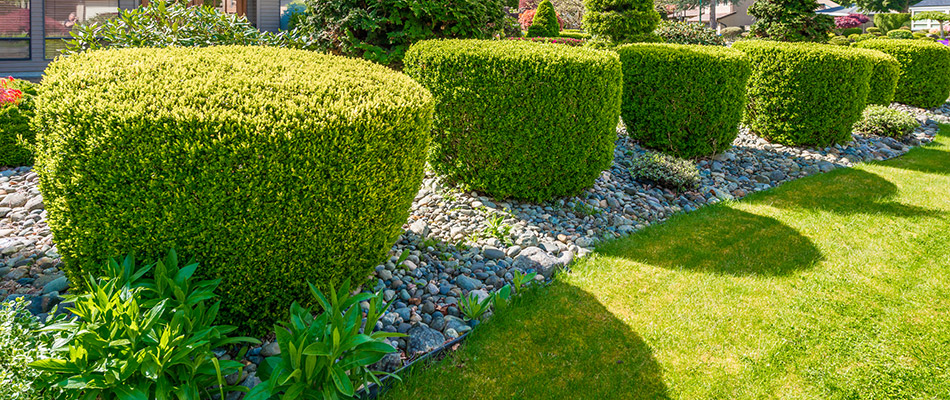 With our top-notch landscape maintenance services, you will never have to worry about maintaining the appearance of your landscape again. From plant trimming and pruning to seasonal yard cleanups, we offer everything you need to achieve a beautiful, well-kept landscape. The services we offer include:
Plant trimming and pruning: With this service, we will keep your plants looking healthy and aesthetically pleasing.
Mulch installation: Shredded hardwood mulch, cocoa mulch, and black mulch are our most popular mulches.
Rock installation: A rock ground cover offers soil temperature regulation and weed suppression for your landscape beds.
Fall cleanups: Our fall yard cleanups begin in November and are available until the first frost of the season.
Spring cleanups: Our team will edge and fertilize your landscape beds and remove any leaves or debris from them.
---
We can design and install a variety of landscape features including walkways, driveways, fire features, and more!
Our team here at UPL Inc will work with you to design and install the custom landscape feature you've always dreamed of adding to your property. We have a wide selection of high-quality building materials available, so you will have no trouble finding the perfect materials for your new hardscape. The landscape features we design and install include:
Plantings and softscapes: From hydrangea bushes to maple trees, we can install almost any plant onto your property.
Paver patios: Our beautiful custom paver patios can significantly increase the value of your property.
Outdoor Steps: We can install beautiful outdoor steps on your property!
Walkways: We can use a variety of flagstone, porcelain, or pavers to build your custom walkway.
Driveways: Our experts can design and build your custom driveway to match your walkway or patio.
Retaining and seating walls: Our seating walls function as built-in seating while our retaining walls offer soil erosion control.
Fire features: We will design and install your own custom fire feature in any shape you want.
Outdoor kitchens: We can build a variety of amenities into your outdoor kitchen, such as pizza ovens, grills, ice makers, and more.
Water features: Water features are a great way to achieve a more serene landscape.
Pergolas: A custom pergola will be a beautiful and unique addition to your outdoor living space.
Drainage solutions: Our team will solve the drainage issues on your property with a custom-designed drainage solution.
---
Give us a call to schedule any of our comprehensive landscaping services today!
Our experts here at UPL Inc will do everything necessary to help our customers achieve all the goals they've set for their landscapes. For the last 11 years, we have offered our high-quality landscape maintenance and construction services to the residential, commercial, and HOA property owners in La Vista, NE. Give us a call at (402) 590-2040 to schedule any of our comprehensive landscaping services today!