Premium Landscape Maintenance & Construction Services in Fremont, NE
We have offered these services for the last 11 years.
Fremont is a city of over 23,000 people located in Dodge County, Nebraska. Several buildings in this city are recognized by the National Register of Historic Places, including the Love-Larson Opera House on Broad Street. Fremont is also home to the annual John C. Fremont Days Parade, which celebrates the rich history of this city.
Our team here at UPL Inc provides expert-level landscape maintenance and construction services to the residential, commercial, and HOA property owners in Fremont. Our landscape maintenance services include plant trimming and pruning, mulch and rock installation, and seasonal yard cleanups. We can also design and install a variety of landscape features, including seating and retaining walls, paver patios, driveways, and much more.
---
We Offer Exceptional Landscape Maintenance Services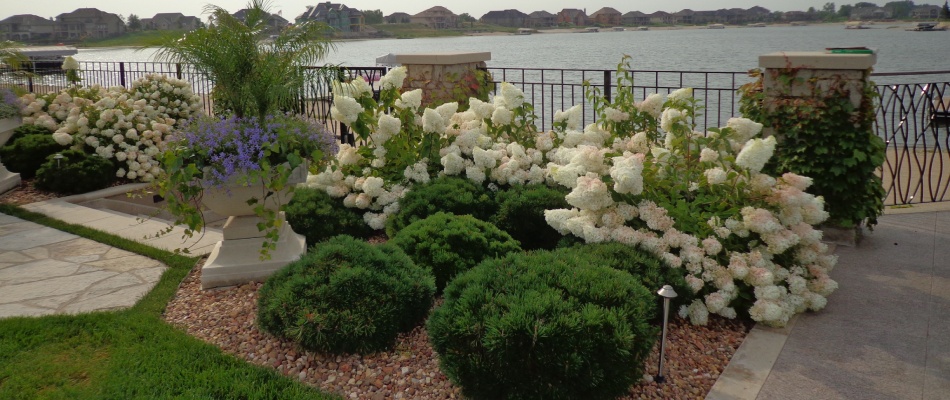 Plant Trimming & Pruning: Our plant care experts will keep your plants looking healthy and beautifully manicured by trimming and pruning them as needed.
Mulch Installation: In order to keep your landscape beds looking neat and tidy, we will hand-install the mulch ground cover of your choice.
Rock Installation: Smoky mountain river rock is the most popular type of rock that we offer for ground covers.
Fall Cleanups: Our fall cleanup service can include services like landscape bed edging, plant trimming and pruning, and landscape bed fertilization.
Spring Cleanups: Our spring cleanup maintenance service is perfect for giving your landscape a pick-me-up after a long, harsh winter season here in Nebraska.
---
We Can Design & Install the Custom Landscape Feature You've Always Wanted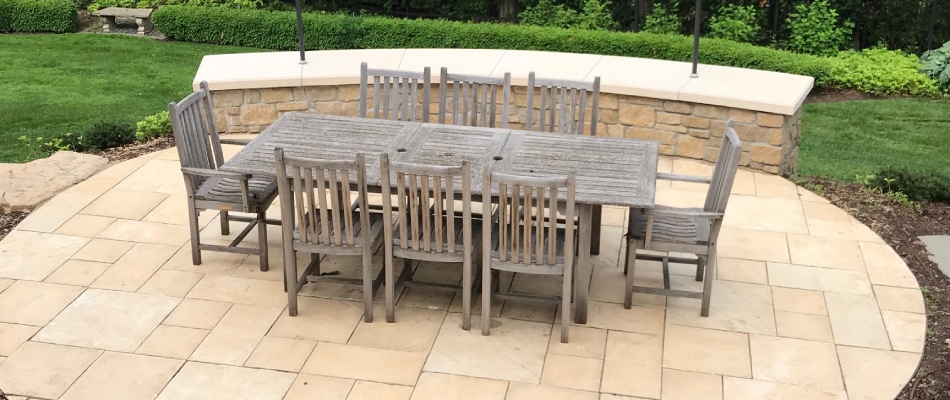 Plantings & Softscapes: Our experts can install almost any plant that you want into your landscape, including boxwoods, hydrangeas, hibiscus, coneflowers, and even Japanese maple trees.
Paver Patios: We will work with you to design and install the perfect patio that fits both your style and your existing landscape.
Outdoor Steps: We can build your outdoor steps in a variety of beautiful materials, such as limestone, brick, concrete, and more.
Walkways: Our team can design and build your custom walkway to match your patio or even your driveway.
Driveways: To build your dream custom driveway, we have a wide selection of pavers available in different patterns, styles, and colors.
Retaining & Seating Walls: Our retaining walls and seating walls are designed to be both a stylish and functional addition to your landscape.
Fire Features: We can install fire features such as fire pits, outdoor fireplaces, and fire tables.
Outdoor Kitchens: We will help you get the most out of your outdoor living space by installing your own fully functional outdoor kitchen.
Landscape Lighting: A custom outdoor lighting setup will be the perfect finishing touch to your outdoor living space.
Water Features: Custom water features like water fountains or bubbling boulders can add a serene feel to your landscape.
Pergolas: We can build you a custom pergola out of high-quality wood or metal and incorporate it into your patio.
---
Give us a call to sign up for any of our comprehensive landscaping services today!
Our experts here at UPL Inc would be more than happy to be part of your landscaping journey. We have offered premium landscape maintenance and construction services to the homes and businesses in Fremont, NE since 2011. If you are interested in any of our comprehensive services, give us a call at (402) 590-2040 to sign up with us today!