Fire Feature Services for Properties in Omaha, Elkhorn, Gretna, NE & Nearby Areas
Upgrade your outdoor space with a new fire feature!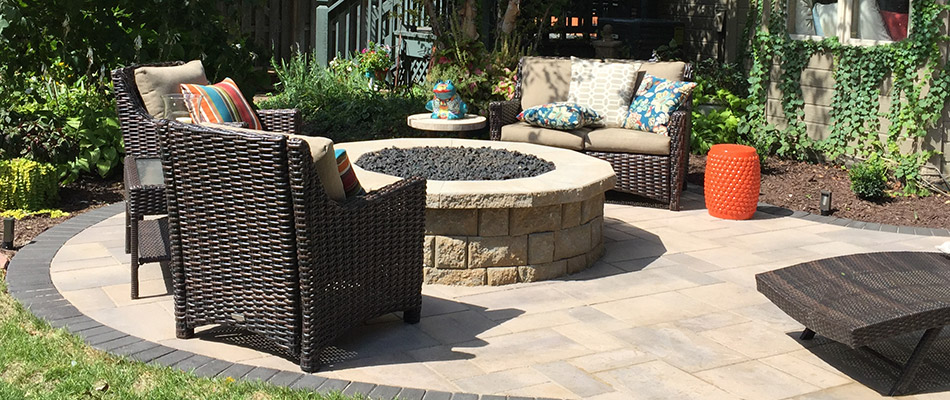 One thing you can count on is that a warm new fire feature can upgrade the way you entertain outdoors. It will provide a space where conversation can naturally foster and where relaxation will inevitably take place. Here in Nebraska, our weather conditions will afford you plenty of opportunities to utilize your fire feature over the course of the year. That is why at UPL Inc, we install custom fire pits, fireplaces, and fire tables.
You can either opt to have your new fire feature installed from a selection of our pre-made kits, or have one custom-designed to meet your specific needs and preferences. The choice is yours! Our services are available in Omaha, Elkhorn, Gretna, NE, and in neighboring communities. Give us a call today at (402) 590-2040 to receive a consultation and get started with your new fire feature installation project.
---
Fire Pits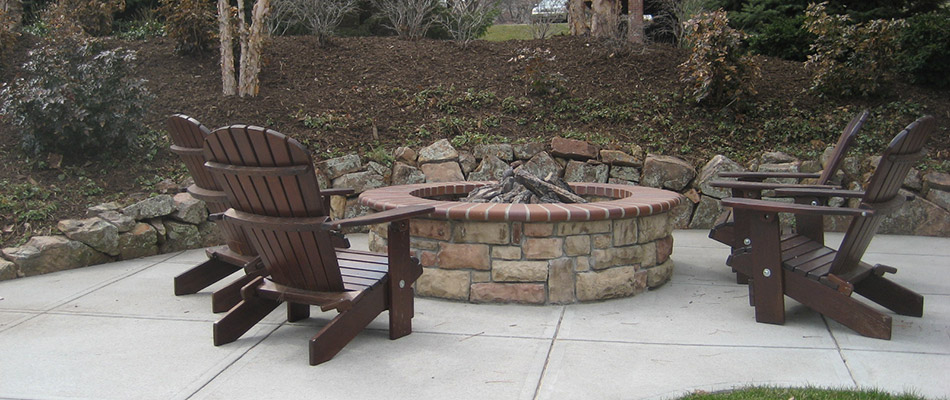 Fire pits are a timeless classic and one of the best ways to bring the traditional way of enjoying bonfires right to your backyard! We build our fire pits out of a variety of materials using one of two methods. We offer fire pit kits that are customizable in certain aspects, so you will be able to choose one that works best for the overall style and characteristics of your specific property. Our builders can also completely customize a fire pit for you that encompasses all of your ideas for its design to give you a totally unique fire feature.
Our team can design your fire pit or outdoor fireplace to be wood-burning or gas-burning, depending on your preference.
---
Fireplaces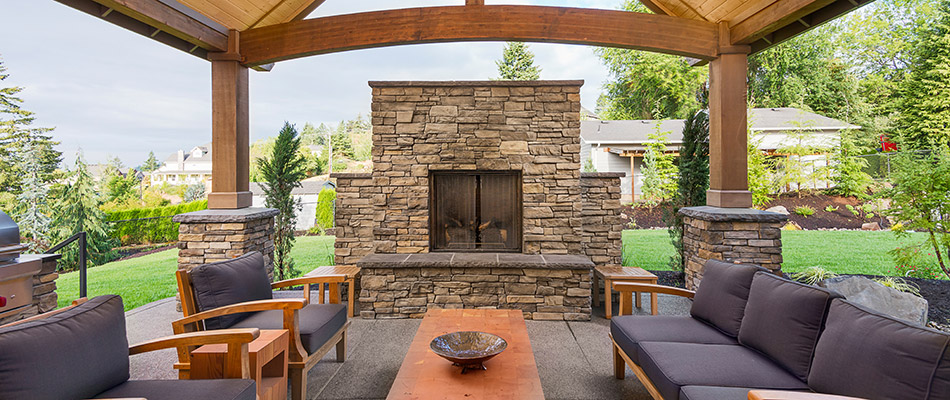 Adding a fireplace to your outdoor area can make for enjoyable evenings with your loved ones and guests while adding a comforting ambiance to your outdoor space. Like our fire pits, this is a hardscape that we can install either by using one of our kits, which have customizable features, or we can build you a completely custom outdoor fireplace from the ground up. Either choice will be a great addition to your property and will be built to last.
Wood-burning fire features are known to deter mosquitoes due to the smoke that they produce!
---
Fire Tables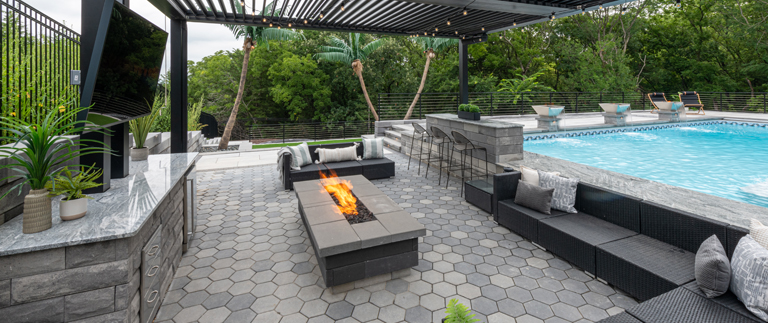 Fire tables are the perfect way to include fire in your outdoor living space but with a modern twist. This hardscape is different than the other fire features that we install because it is made to combine a table and a fire feature into one. These pieces are distinct and are sure to add elegance to any outdoor area.
---
Give us a call today to get started on a new, custom fire feature for your property!
A fire feature is a hardscape that should be long-lasting, upscale, and above all - able to handle the heat! At UPL Inc, part of what we do best is installing beautiful fire features on properties throughout Nebraska with durable materials. Whether you are looking to have one installed using one of our pre-made kits or you are looking for a completely customized fire feature, you can be sure that we will be able to handle the job and exceed your expectations!
We offer fire pit, outdoor fireplace, and fire table installation services to residential, commercial, and HOA properties in Omaha, Elkhorn, Gretna, NE, and surrounding areas. Give us a call at (402) 590-2040 to schedule a consultation. We look forward to helping you create your dream fire feature!