Design & Build Process for Properties in Omaha, Elkhorn, Gretna, NE & Nearby Areas
We can help you create the outdoor space of your dreams with our thorough design and build services!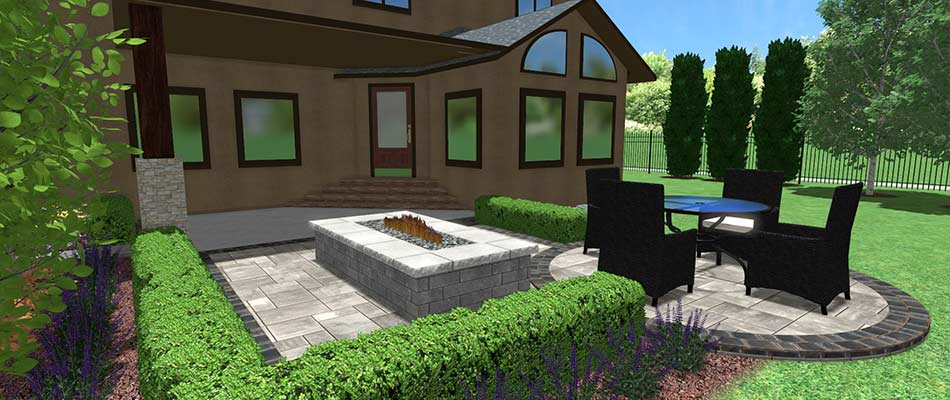 Adding outdoor elements such as hardscapes and softscapes to your home or business is a great way to add both functionality and beauty to your property. However, because this type of investment will make such a big impact on your property's overall appearance, you'll want to make sure that your project is carefully planned out so it looks just the way you want it to. At UPL Inc, our design and build process is structured in a way to ensure that your entire project will go smoothly from start to finish. We start with a consultation to gain an understanding of your goals. Then, we will create a design rendering so you can see what your property will look like with your new additions. Finally, we will install your project and ensure it looks exactly how you wanted it to. Our services are available in Omaha, Elkhorn, Gretna, and surrounding areas in Nebraska.
---
Every project starts with a complimentary consultation.
With so many different types of hardscape and softscape options out there, it can be hard to decide exactly which ones are right for your property. At UPL Inc, we offer complimentary consultations to make this process as easy for you as possible. During this consultation, we will sit down with you to gain an understanding of what you would like to accomplish with your project. Then, we will tell you about the different options that we offer and answer any questions that you have. Once you have all of the information that you need, we will work collaboratively with you to help you choose the right options to meet all of your goals.
---
We provide 2D and 3D design renderings.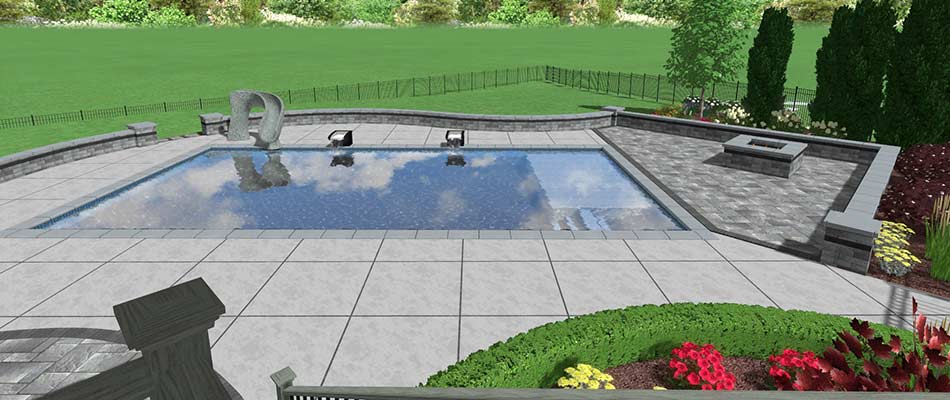 Wouldn't it be nice to know exactly how your project will look when it's completed before you ever sign off on it? Well, when you partner with us, you can! We utilize top-of-the-line 2D and 3D design renderings that are extremely detailed. These renderings are designed to replicate your property and we can include any type of hardscape or softscape element you want in them.
For our hardscape options such as retaining walls, outdoor kitchens, and fire features, we will ensure that their size, scale, and location are perfect so that you can see exactly how they will look on your property. We can even match the colors of your home or business and the colors of your hardscapes so you can see how they will match and complement each other. When it comes to softscapes, we can include every detail of your landscape beds all the way down to the type of flowers you want, so you can get a great idea of how it will look once we complete the installations.
We can even add people and pets into our design renderings!
---
3D Landscape Design Videos
View some of our 3D designs we've completed for our customers, then check our YouTube page for more videos of our landscape designs and installations!
Outdoor Oasis 3D Design
360 Backyard Transformation
Get a Custom 3D Landscape Design
---
Our landscape installations are executed with precision and care.
Once you're completely satisfied with the design renderings and you're ready to move forward with your project, we will start the installation process. All of our installation technicians have gone through our internal training program and understand how to install all of our hardscape and softscape options perfectly. They will work tirelessly to ensure that every part of your project is installed correctly so that it looks great and functions just how it should.
---
Give us a call today to get started on your design and build project!
At UPL Inc, we want to make sure that you're absolutely thrilled with your new outdoor elements. That's why we have such an extensive design and build process. If you're ready to enhance the look and enjoyment you get from your outdoor area, give us a call today at (402) 590-2040 to schedule a consultation for your project. We offer our services to residential, commercial, and HOA properties in Omaha, Elkhorn, Gretna, NE and the surrounding areas.