Landscape Installation & Renovations for Properties in Omaha, Elkhorn, Gretna, NE & Nearby Areas
Let us upgrade your outdoor area with our professional landscape installation service!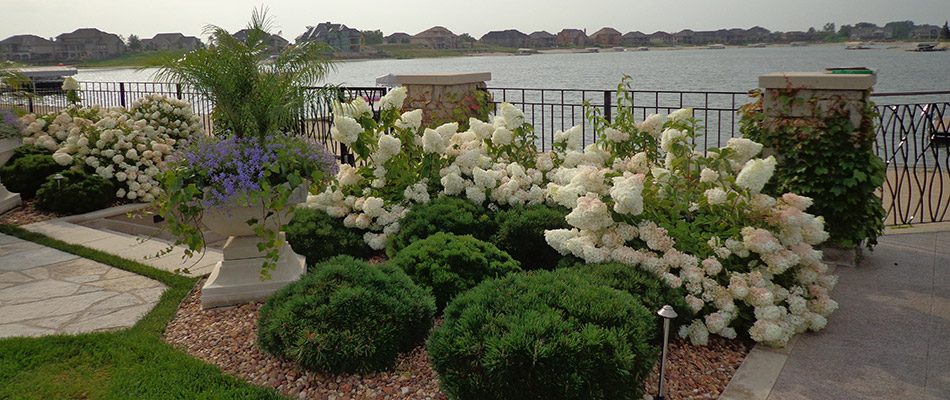 One of the greatest ways to enhance the curb appeal of your home is by making changes within your landscape! From new construction to landscape renovations, our team has got you covered. Our talented team of designers will guide you with excellent plant choices and the layout of your landscape.
Whatever landscape installation or renovation journey you are looking to embark on, our professional team will help bring your dreams to life from the consultation and design phase all the way through installation and continued maintenance. Our services are available in Omaha, Elkhorn, Gretna, and in nearby areas throughout Nebraska.
---
Our Landscape Design & Build Process
Whether or not you are looking to update your current landscape or you are building a new home, our design process starts the same. One of our talented designers will meet with you at your house and discuss the type of work that you have in mind. In this meeting, we will make suggestions based on existing site conditions, the scope of the project, and the desired outcome you have in mind.
During the next step in the planning process, our landscape design team will help solidify every facet of your project. With our experience and knowledge, we will help you select the best materials, plants, and other features to help achieve and surpass your expectations. Afterward, we will incorporate all these ideas into a design and renderings. Once you are satisfied with the details, we will begin installation!
Once your landscape is installed, we don't leave you high and dry. We offer maintenance services as well to keep your new investment in tip-top shape! We offer custom maintenance programs designed with your landscape in mind and services are offered bi-weekly, monthly, or quarterly! Our maintenance teams can:
Fertilize your plants
Deadhead your perennials
Prune out dead plant portions
Keep debris cleaned up
Keep an eye out for plant disease and insect damage
We can create a detailed 2D or 3D design rendering of your landscape project using innovative technology!
---
We install a variety of trees, shrubs, and perennials.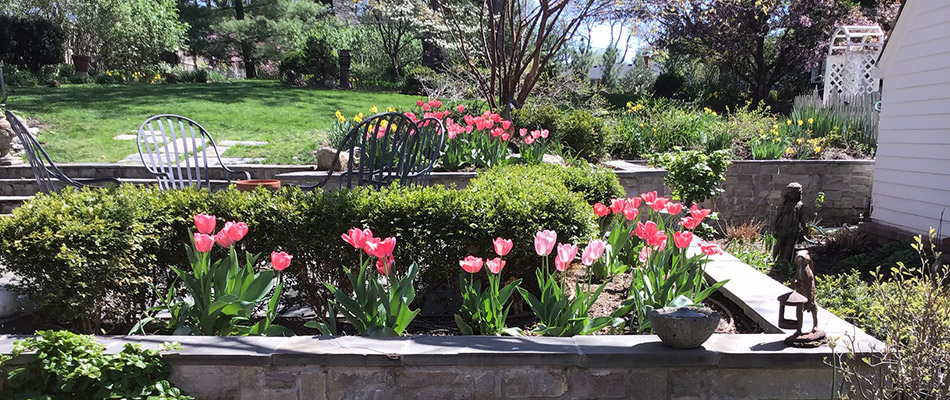 With our harsh summers and brutal winters, plant choices are pertinent to a beautiful landscape. Our design team has years of experience designing and renovating outdoor spaces, so you can be confident that we will help you with the right options for your property. Some of our favorite shrubs and perennials to install are:
Green Velvet Boxwood
Bobo Hydrangea
Karl Forester Feather Reed Grass
Kit Kat Nepeta
Moonshine Yarrow
Robert Fleming Hibiscus
Pow Wow Wildberry Coneflower
And More!
---
We install trees like Taylor juniper, autumn blaze maple, and more!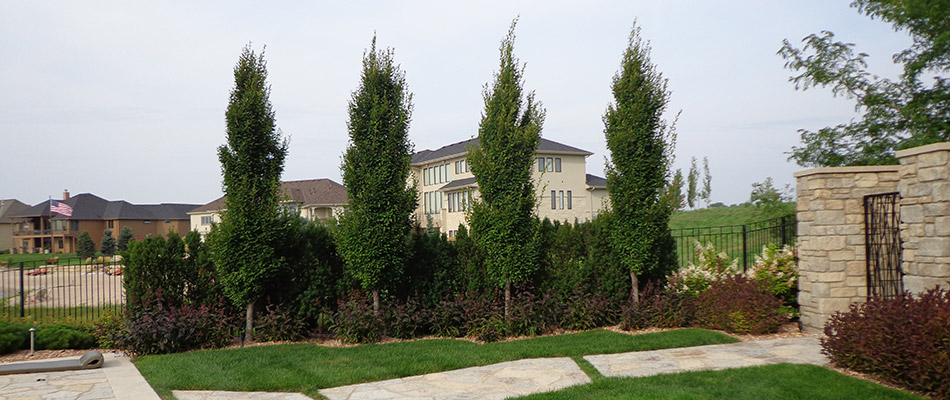 Shrubs and perennials are not the only plants that we can use to renovate your landscape. We also offer a selection of some of the most beautiful trees that you can find in Nebraska. Some of our favorite trees to install include:
Taylor Juniper
Columnar White Pine
Autumn Blaze Maple
Dawyck Purple Beech
Prairie Fire Crabapple
Shawnee Brave Bald Cypress
Colorado Blue Spruce
Bloodgood Japanese Maple
Tie together the look of your new landscape beds with a rock or mulch ground covering!
---
Call us today to schedule our professional landscape renovation service!
Are you feeling like it's time to finally upgrade your landscape beds? At UPL Inc, our professional team can design and install beautiful plantings on your property to enhance the features of your landscape. We offer landscape bed design, installation, and renovation as well as several other services in Omaha, Elkhorn, Gretna, and in nearby areas in Nebraska. Give us a call today at (402) 590-2040 to schedule a consultation!