Top-Tier Landscape Services in Waterloo, NE
Our internal training program ensures that our team stays on top of all the latest industry news and trends!
With a modest population lingering under 1,000 people, there's no doubt that Waterloo, NE is a tight-knit community that truly embodies the classic unity of a small town. Residents love spending time tubing, kayaking, and camping around the Elkhorn River right outside Waterloo. When tubing, you'll float past the beautiful nature of Nebraska, including topography like massive dirt cliffs and towering rock walls as well as wildlife!
We provide exceptional landscape services to commercial, residential, and HOA property owners in Waterloo and nearby areas. Our services include installations for patios, fire pits, pergolas, landscape lighting, softscapes, and more as well as landscape maintenance including trimming, pruning, rock and mulch installation, and spring and fall yard cleanups. Call our team at (402) 590-2040 today to schedule!
---
Our landscape maintenance services include trimming, pruning, fall cleanups, and more.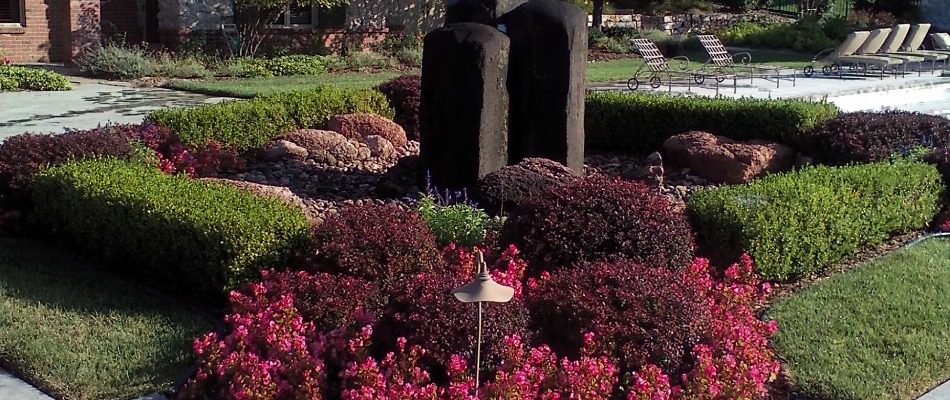 Keeping a landscape well-maintained is about more than what you see on the surface – although that's certainly a great benefit to the practice! In our landscape maintenance services, we not only focus on the aesthetics but on what is going to result in the best health of the plant or landscape in question. We always selectively prune and trim, ensuring that we are only servicing plants that need it at the time of year optimal for their growth cycles. Our team members are thorough, ensuring that in cleanups, we don't miss any small details and that our mulch and rock installations provide even coverage in your landscape beds. In short, with us on the job, you'll never have to worry about a lack of attention to detail or faltering quality.
Our team can perform the following landscape maintenance services:
Plant trimming and pruning
Mulch installation
Rock installation
Fall cleanups
Spring cleanups
---
We have a meticulous design and build process to install dazzling hardscapes and softscapes!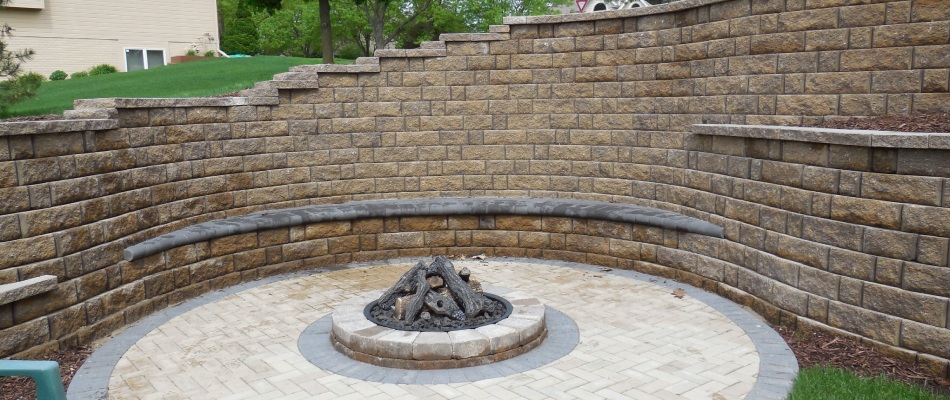 Our intense attention to detail extends to more than just landscape maintenance. We utilize these skills in our hardscape and softscape installations as well, poring over every detail of the project to ensure that it not only meets the vision you had, but exceeds it! Our designers will elevate your project with their knowledge of colors, symmetry, focal points, the style of the rest of your landscape, and more. We follow a meticulous design and build process as our guiding light, beginning with a complimentary consultation and a 2D or 3D design rendering to articulate your vision, keeping everyone on the same page all throughout the installation.
We can design and install:
Plantings and softscapes
Walkways and outdoor steps
Driveway installation
Pergolas
Patios
---
Call our team today to get a quote for any of our professional landscape services!
At UPL Inc, we pride ourselves on the precision and care that our team pours into every project we take on. We don't need anyone to pressure us to get the job done and get it done right, because we apply that pressure and more on ourselves. We aren't satisfied until the project not only meets your expectations, but ours! Each member of our team approaches each job with the intention of making it even better – even more perfect than the last – and it's that motivation that drives our company forward every day. Our professional landscape services are available to commercial, residential, and HOA property owners in Waterloo, NE and surrounding cities. If you're in the area and ready to see your property evolve, get in touch with our office today by calling (402) 590-2040 to get a quote for any of our landscape services!