Our landscaping services are available to residential and commercial properties in Ashland, NE.
We install softscapes, construct hardscapes, and maintain your landscape's pristine appearance.
Located in Saunders County, Ashland, NE is home to a little more than 2,000 people. Although on the smaller side, Ashland is full of fun things to enjoy, some of which include the Wildlife Safari and the one-of-a-kind Strategic Air Command & Aerospace Museum.
Our team at UPL Inc is proud to offer our services to the community of Ashland. We provide landscape design and maintenance services for commercial, residential, and HOA properties in Ashland, NE. We are a team of experts skilled at installing softscapes, constructing hardscapes, and keeping your landscape pristine!
---
Our Landscape Design & Installation Include Softscapes, Patios, Water Features, & More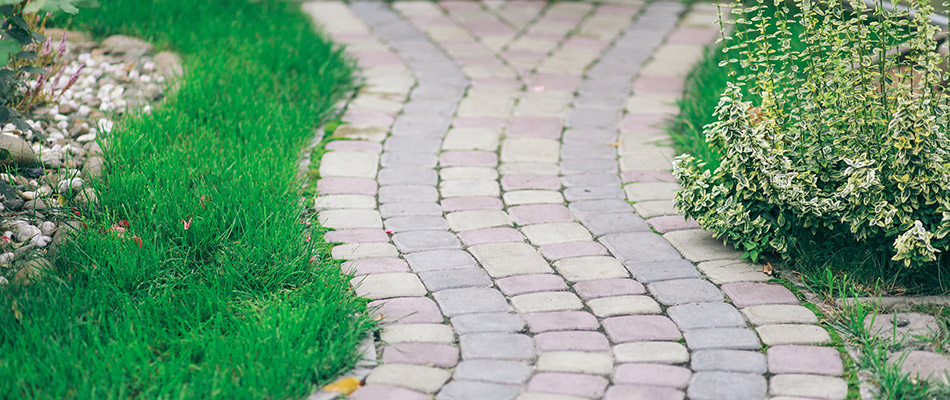 At UPL Inc, our goal is to turn the outside of your home or business into an oasis that will make you look forward to spending more time outdoors. Whether you want a small-scale landscaping project with new and vibrant plantings or a custom outdoor living area with top-notch hardscapes to entertain guests, our team has you covered. Check out what landscape design and installation services we offer below:
Plantings & Softscapes: Our crew will help you find the perfect plantings to add to your property based on your style and design preferences.
Patio Installation: We will incorporate your goals and style when designing and installing your new patio.
Walkways, Outdoor Steps & Driveways: Allow our team to install these hardscapes and increase mobility around your outdoor living space.
Retaining & Seating Walls: Our ICPI-certified installers will construct functional and attractive retaining and seating walls that will blend seamlessly with your overall landscape design.
Fire Features: Make your home or business a place of warmth for everyone that visits it by adding a custom fire feature like a fire pit, fireplace, or fire table.
Water Features: Adding the soothing sounds of trickling water from a carefully-designed water feature will undoubtedly make your property a sanctuary.
Outdoor Kitchens: Our team will build a stellar outdoor kitchen where you can create and enjoy tasty meals with your friends and family.
Outdoor Lighting: Let our team illuminate your landscape at night by installing outdoor lights using different lighting techniques to give you the best results.
We also offer drainage and grading solutions to prevent water from pooling where it shouldn't.
---
We provide landscape maintenance services to keep your property in pristine condition.
The key to keeping your property looking great year-round is to maintain your beautifully built landscape. Debris like twigs, sticks, and leaves make your yard look messy and unkempt. Your plants will also need regular trimming and pruning to prevent overgrown, messy-looking, and diseased branches from affecting the rest of the plant and the aesthetics of your property. Below are the landscape maintenance services we offer to ensure your property looks pristine:
Plant Trimming & Pruning: Our team trims plants like hedges and boxwoods to maintain their manicured look and prunes plants to keep them healthy.
Mulch & Rock Installation: We recommend hiring our crew annually to replenish your ground covers. This will keep your soil and plants protected from harsh temperature changes, moisture loss, and more!
Yard Cleanups: Our spring and fall yard cleanups involve redefining the edges of your landscape beds, pruning your plants, and monitoring for any insect infestations or diseases within your plants.
---
Call our experts today to schedule our top-tier landscaping services!
At UPL Inc, our team's unmatched attention to detail makes us different. From the design to installation, we are relentless in providing a service that will meet your needs and exceed your expectations. Our team provides our top-tier landscaping services to homes and businesses in Ashland, NE. Call our experts today at (402) 590-2040 to schedule our services!