We provide outstanding landscaping services for homes and businesses in Omaha, NE.
Take your curb appeal to the next level with our landscape design, installation, and maintenance services.
Home to about 475,000 residents, Omaha is Nebraska's largest city spanning just under 145 square miles. With millions of tourists visiting Omaha every year, you can be sure that there are a ton of fun things to do here. Some of Omaha's most popular attractions and activities include the Henry Doorly Zoo and Aquarium, Lauritzen Gardens, and the Joslyn Art Museum.
At UPL Inc, we are ready to help improve the city's landscape one property at a time. Whether you own a home or business, our landscaping services are available to you. We can help you create a gorgeous outdoor space with our landscape design and installation services. We can also keep your landscape beds in pristine condition with our landscape maintenance services.
---
We design, install and maintain stunning landscape features.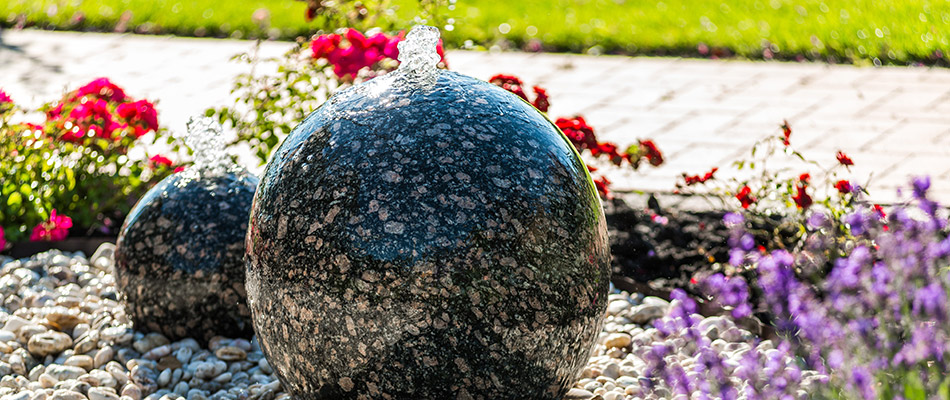 Spending time outside is more enjoyable if you have a stellar outdoor living space. Installing or renovating your landscape beds can significantly spruce up the outside of your home or business. You can also have us design and install custom hardscapes such as patios, decorative water features, and fire features.
Maintaining your landscape's aesthetics is also key to increasing your curb appeal. If you need help tidying up your landscape beds in the fall and spring, we can do that for you. Check out the following landscaping services we offer below:
Plantings & Softscapes: Our team will add color and vibrance to your property in Omaha by adding eye-catching plants and trees.
Patio Installation: We use durable and long-lasting materials for your patio to give you a space in your outdoor area where you can entertain your guests.
Walkways, Outdoor Steps, & Driveways: Increase your curb appeal by installing custom walkways, outdoor steps, and driveways using materials such as limestone, pavers, or natural stone.
Retaining & Seating Walls: Address soil erosion and increase seating options for your guests with our retaining and seating wall installation service.
Fire Features: Adding a fire pit or a fireplace to your outdoor living area can allow you to cozy up with your loved ones and make the cool seasons in Omaha more fun.
Outdoor Kitchens: Create and enjoy delicious meals in the fresh air with a custom outdoor kitchen where you can add additional features like grills and refrigerators.
Outdoor Lighting: Showcase your landscape's superb features at night with our outdoor lighting service.
Water Features: Increase your property value by adding elegant water features that can act as an accent or as a standalone focal point.
Plant Trimming & Pruning: Have our team trim overgrown branches on your plants and prune them to ensure they are in great health.
Mulch & Rock Installation: Add a ground cover to your landscape beds to protect your plants and provide a tidied-up look on your property.
Yard Cleanups: Our company offers spring, fall, and a one-time summer cleanup to ensure your landscape beds look neat and pristine year-round.
If your property has issues with pooling water, our drainage and grading experts can help pinpoint the problem and install effective drainage solutions.
---
Ready to upgrade your property? Call our pros today to schedule our landscaping services!
At UPL Inc, we focus on improving the outdoor living spaces of homes and businesses in Omaha, NE. If you're ready to upgrade your residential, commercial, or HOA property, let's talk! Call our landscape pros today at (402) 590-2040 to schedule any of our landscaping services.