Landscaping Services in Omaha, NE & Surrounding Cities Like Elkhorn & Gretna
Our services include landscape maintenance and installations of patios, fire pits, landscape lighting, and much more!
Ready to upgrade your landscape? We can help! Our landscape services can not only get your property spic-and-span with top-tier maintenance services including, but not limited to, yard cleanups and mulch installation, but also upgrade your outdoor experience with beautiful features like softscapes, patios, custom landscape lighting, and much more. Our professional landscaping services are available for commercial, residential, and HOA properties in Omaha, Elkhorn, Gretna, and nearby cities in Nebraska. Make your property the most beautiful on the block by calling us today at (402) 590-2040 and scheduling your next service!
---
Plantings & Softscapes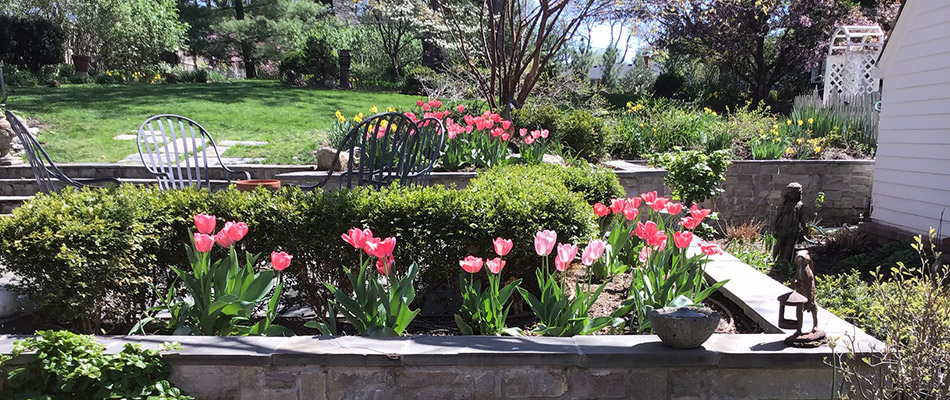 Our team can custom-design a planting or softscape space for you that is perfectly suited for your landscape. We can renovate an existing bed or install something new!
---
Paver Patios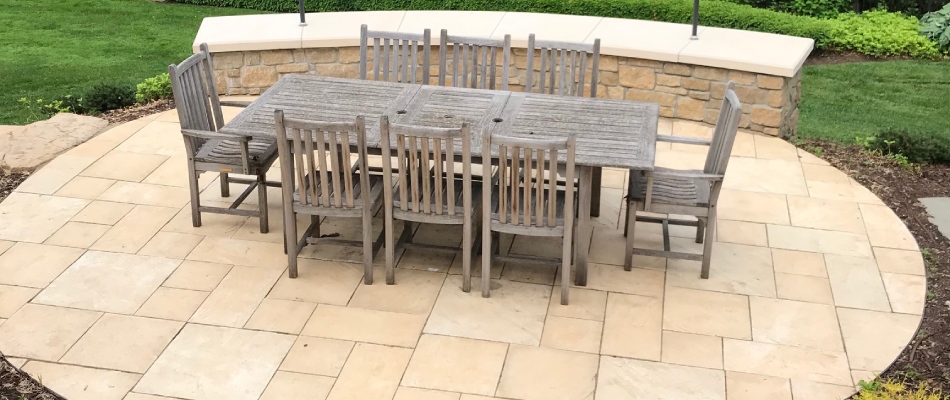 We can design and install the patio of your dreams in any color, shape, or size! Using materials like flagstone and pavers, we balance beauty with durable function to get the best of both worlds.
---
Driveway Installation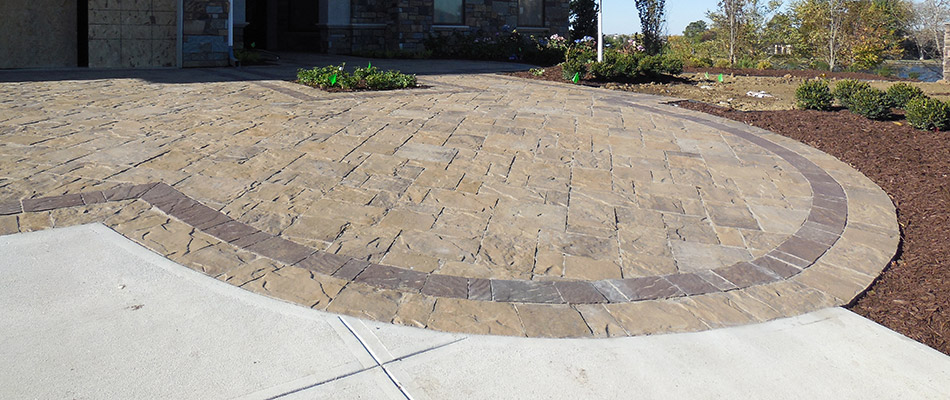 Upgrade your property's entry with a new driveway! We'll only use the highest quality pavers to construct your driveway so that all your guests get the best first impression.
---
Walkway Installation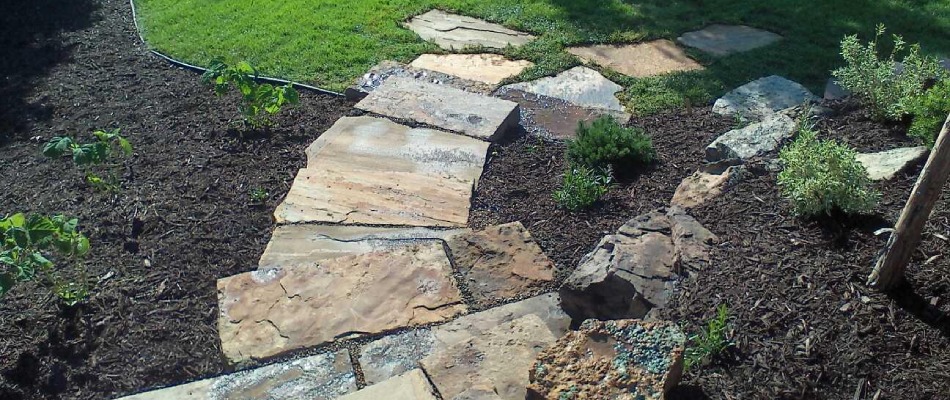 Our walkway installations will create a durable path throughout your property that blends in seamlessly with the landscape around them. They'll also help keep foot traffic off your lawn!
---
Retaining Wall Installation
Check out our retaining wall installations, especially for properties on sloped land. We can help put a stop to soil erosion and create more usable space in your landscape.
---
Seating Wall Installation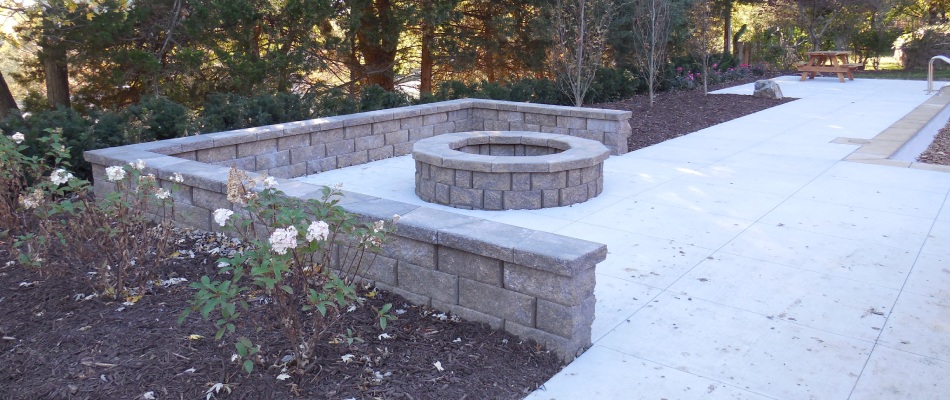 If you often find that guests bring more plus ones than expected, leaving you scrounging for chairs, installing a seating wall may be your solution! These will provide extra seating accommodations while also adding character to your landscape.
---
Fire Pits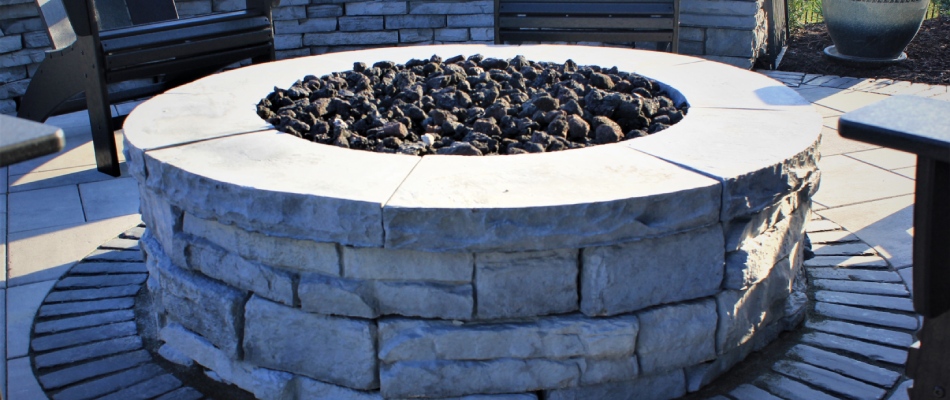 We offer fire pits both in completely custom builds and kits so that no matter how in-depth you want to get, we've got you covered.
---
Outdoor Fireplaces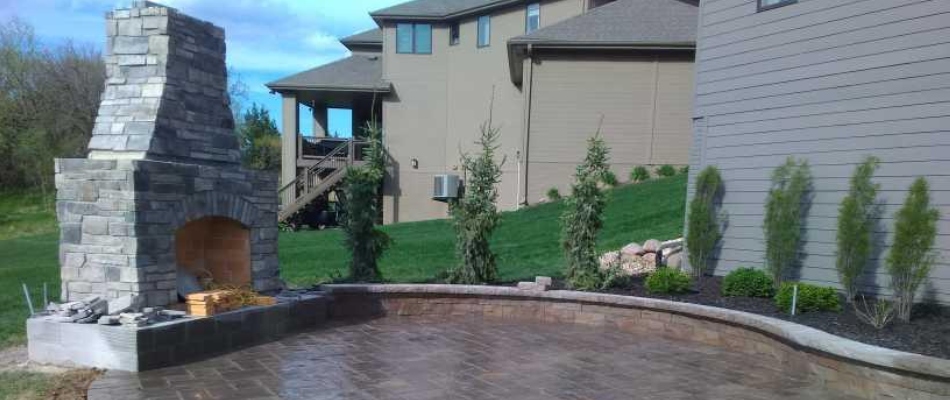 Our outdoor fireplaces will make a statement on your property, creating a stunning centerpiece to gather your guests around.
We can add a pizza oven to your fire pit or outdoor fireplace build!
---
Fire Tables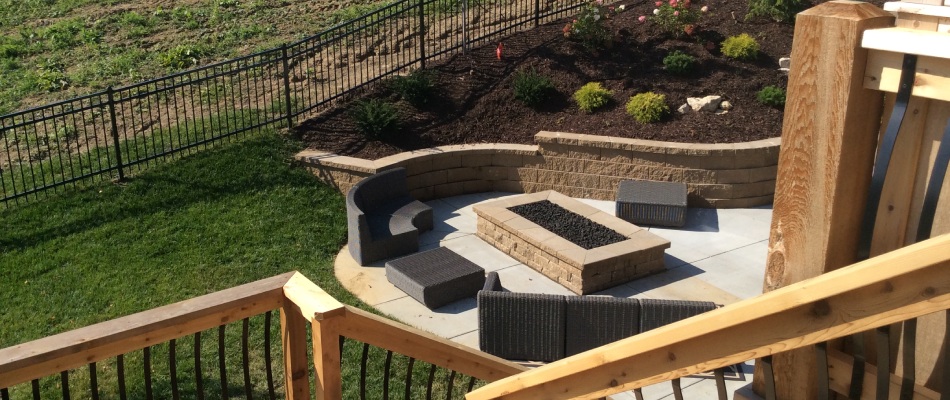 Fire tables are a great way to add a sophisticated fire element to your property, and ours are no exception!
---
Outdoor Kitchens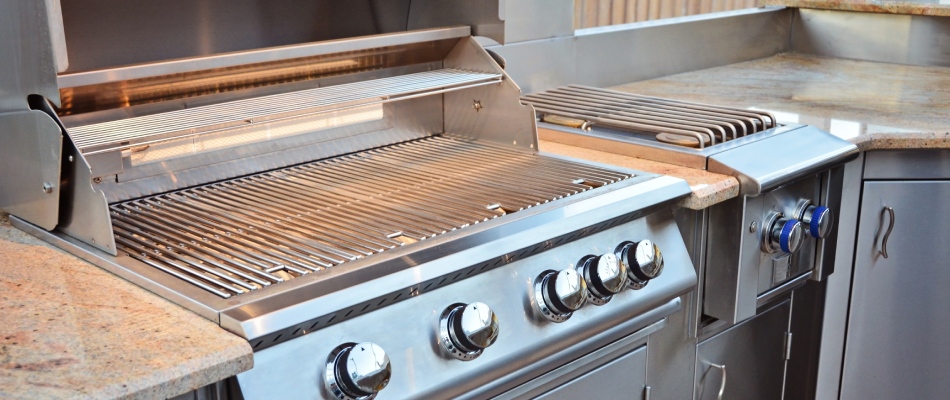 We offer both kits and custom-build outdoor kitchens so there's something to suit everyone's needs. Our kitchens can feature trashcans, grills, refrigerators, wine coolers, pergolas, and more!
---
Landscape Lighting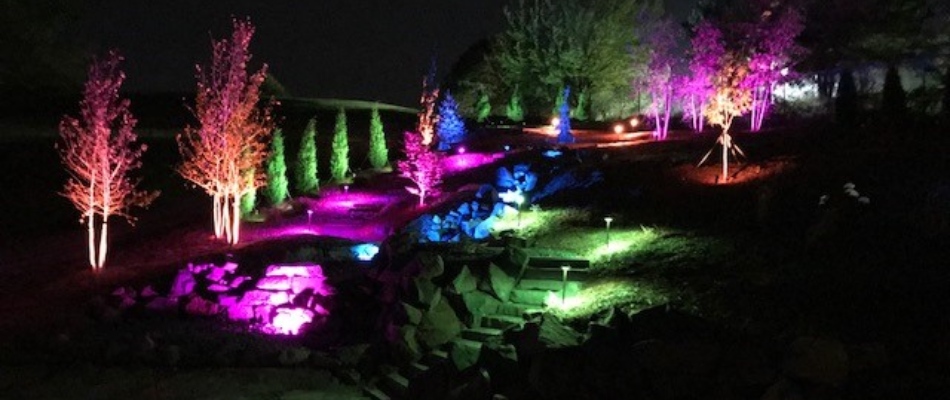 Our team can design a landscape lighting solution using high-quality LED lights that highlight all the best features in your landscape!
You can upgrade your landscape lighting to include color-changing lights controlled via a Wi-Fi connection.
---
Water Features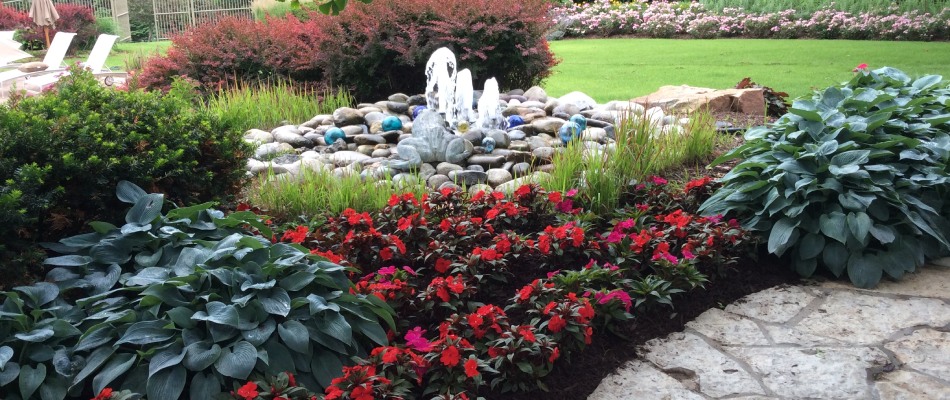 Our water features will create a soothing atmosphere across your property, with options from bubbling boulders to smaller accent features!
---
Pergola Installation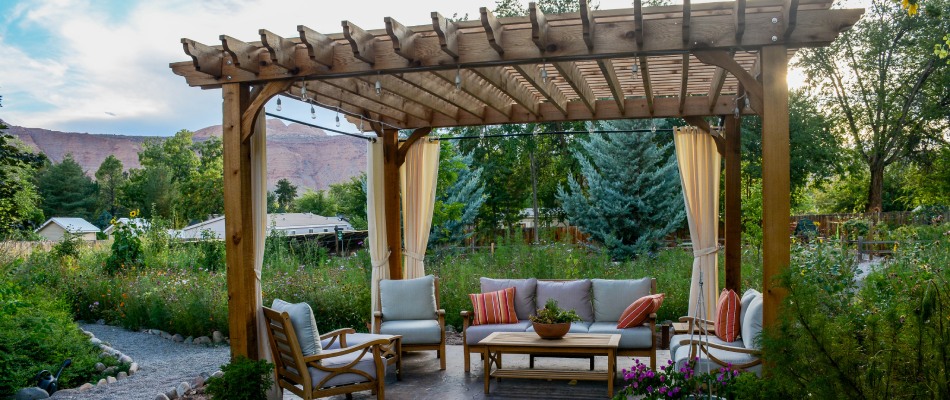 We offer pergola installation to enhance your outdoor experience. Our pergolas can be constructed out of wood for a classic look, or for an elevated version, we offer metal pergolas with a remote-controlled ceiling so you can open and close it as desired!
---
Landscape Trimming & Pruning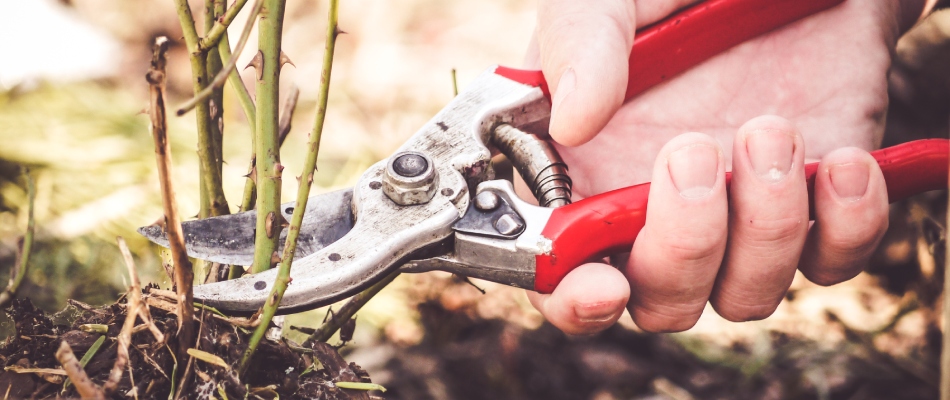 Our professionals offer landscape trimming and pruning that will take special care to pay attention to the health of your landscaping plants. We'll selectively prune and trim only when needed and at the best times of year for the individual plant!
---
Mulch Installation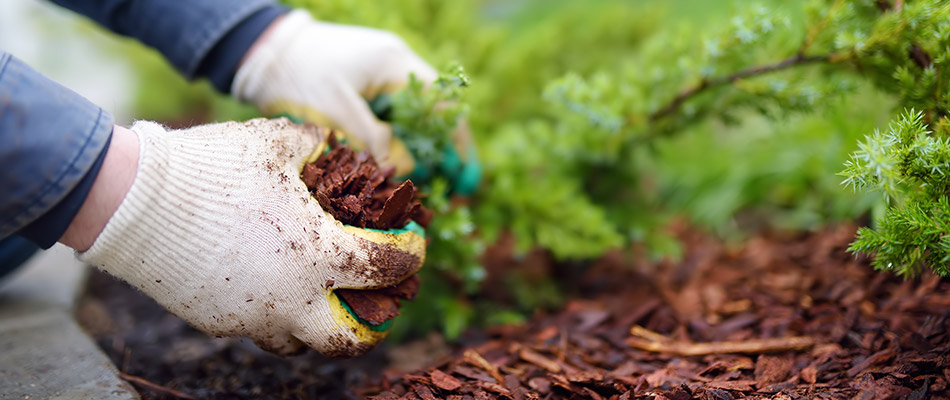 Refresh your landscape beds with a natural aesthetic using our mulch installation service. We offer mulch in colors like cocoa, black, and more, and all our installations are done by hand to add that special personal touch!
---
Rock Installation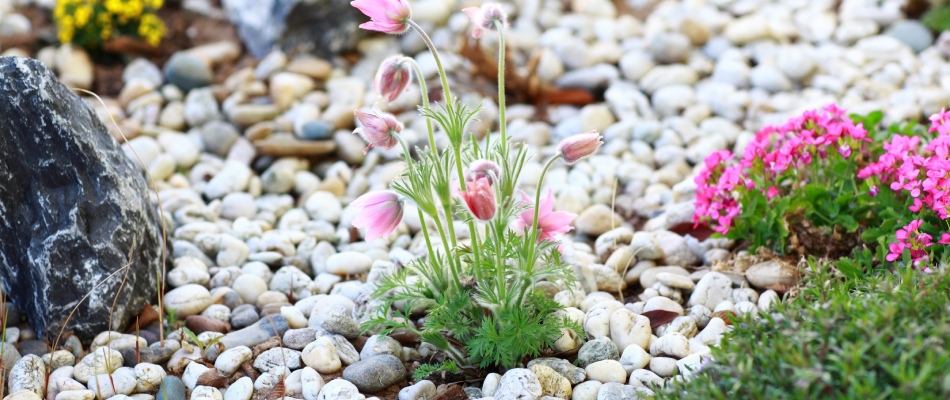 If you want rock ground cover in your landscape beds, our installations have you covered! We have a huge selection of rocks to choose from to fit any style you have in mind.
---
Fall Cleanups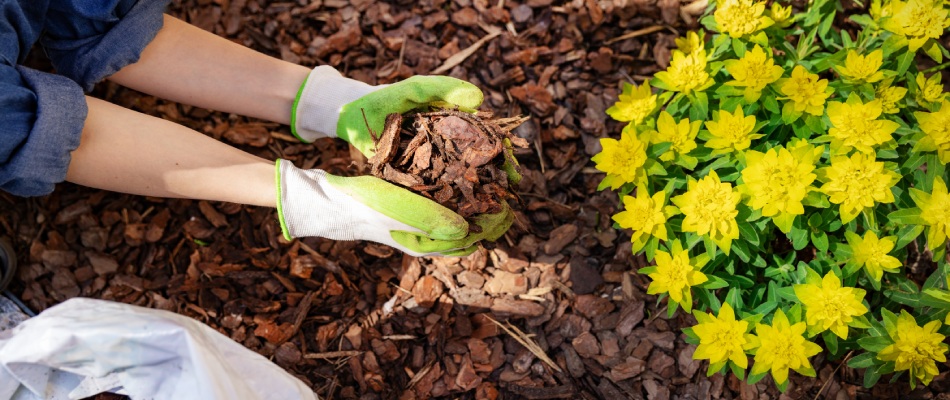 Our fall cleanups will be customized to your needs with services including mulching, landscape bed edging, pruning, and more!
---
Spring Cleanups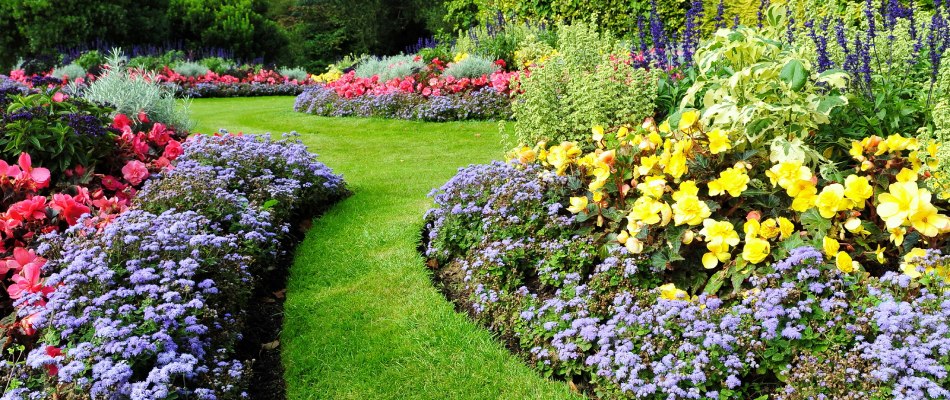 For our cleanups in the spring, we'll focus the TLC on your landscape beds. We'll recut the landscape bed edges, apply fertilizer and pre-emergent in the beds, perform a health check on your plants, remove leaves and other debris, and more.
---
Drainage & Grading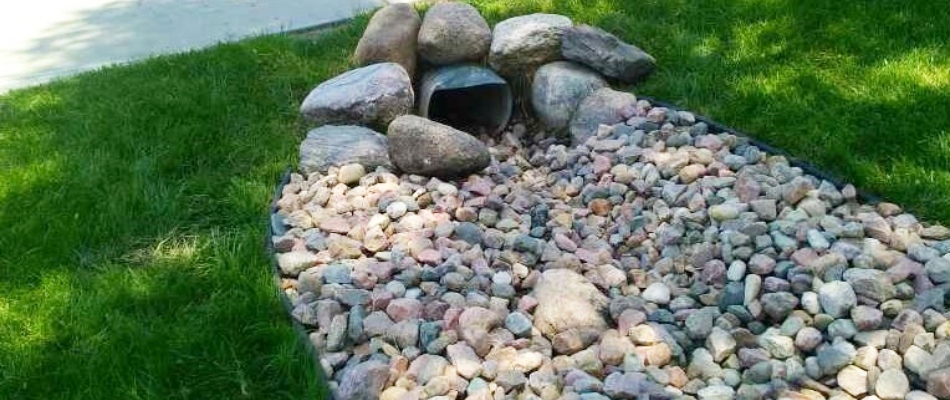 We can help resolve water flow issues on your property with our drainage and grading solutions including channel drains, French drains, catch basins, rain gardens, and more!
---
Call our team today to schedule any of our expert landscaping services!
At UPL Inc, we are dedicated to serving our customers with only the highest caliber landscaping services. We don't believe in cutting corners, and couldn't bring ourselves to do it if we tried – we're too committed to perfection! Whether you need professional landscape maintenance to up your curb appeal or a hardscape or softscape installation, you can rely on our team to show up every day, on time, and ready to work. Our services are available in Omaha, NE and nearby cities like Elkhorn and Gretna. Call our team today at (402) 590-2040 to schedule your next landscaping service!