We offer landscaping services to commercial, residential, and HOA properties in Blair, NE.
Our team has been improving properties since 2011!
Located near the Missouri River, the lovely city of Blair, NE, is a beautiful community home to about 7,800 people. This city might have it all—the charming small-town feel, gorgeous rural sceneries, tight-knit community, and easy access to the hustle and bustle of the big city of Omaha. Blair also has various parks where people of all ages can spend some time outdoors, like Black Elk-Neihardt Park, Lions Club Park, Ralph Steyer Park, and more.
Our team at UPL Inc proudly offers our top-tier landscaping services to commercial, residential, and HOA properties in Blair, NE. Since 2011, we have been helping property owners in this city improve their properties. If you want to transform your property in Blair, we can help you.
---
Our Design & Build Services Include Plantings & Softscapes, Patio Installation, Fire Features, & More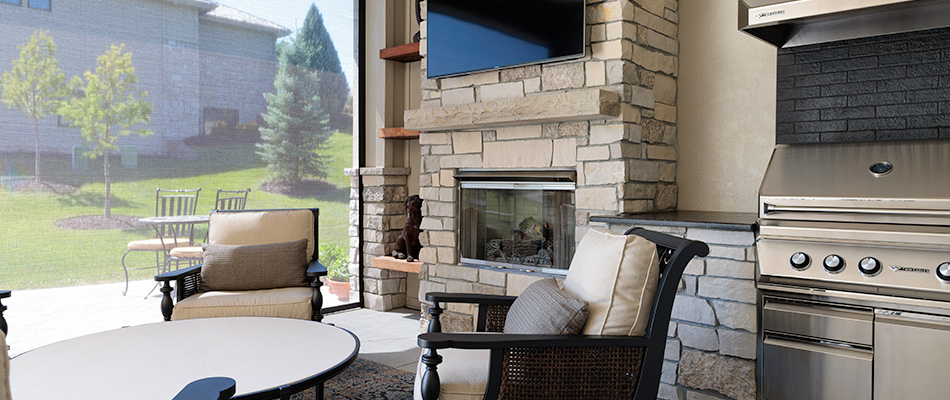 An exceptional outdoor space is every property owner's dream. We're here to make this dream a reality for you with the following design and build services:
Plantings & Softscapes: Our team will renovate your landscape beds and give them a much-needed boost by installing fresh and vibrant plants and flowers that thrive in Blair, NE.
Patio Installation: We will design and build a patio made with top-quality materials like flagstone, cobblestone, sandstone, pavers, and more.
Walkway & Outdoor Steps Installation: Our crew uses durable materials to build sturdy walkways and outdoor steps, so you can safely navigate your way around your outdoor space.
Driveway Installation: We use high-quality pavers when installing your driveway to ensure it will withstand the test of time and carry the weight of your vehicles!
Retaining Wall Installation: Our retaining walls are made out of hardwearing materials like natural stone and concrete to ensure they can hold the soil and give you more usable space on your property.
Seating Wall Installation: We can install seating walls around any feature on your outdoor space so you can maximize the additional seating space they provide during your gatherings.
Fire Features: Our crew can design and build fire pits, outdoor fireplaces, and fire tables to add warmth to your property in Blair, NE.
Outdoor Kitchens: We can install outdoor kitchens from scratch or use pre-made kits and customize them with various amenities like grills, pizza ovens, wine coolers, and many more.
Outdoor Lighting: Our team uses energy-efficient LED lights to brighten up your property and accentuate your landscape's most beautiful assets at night.
Water Features: We install water features like fountains, pondless waterfalls, water gardens, and more to improve the ambiance of your outdoor space.
---
Keep your landscape looking pristine with our landscape maintenance services.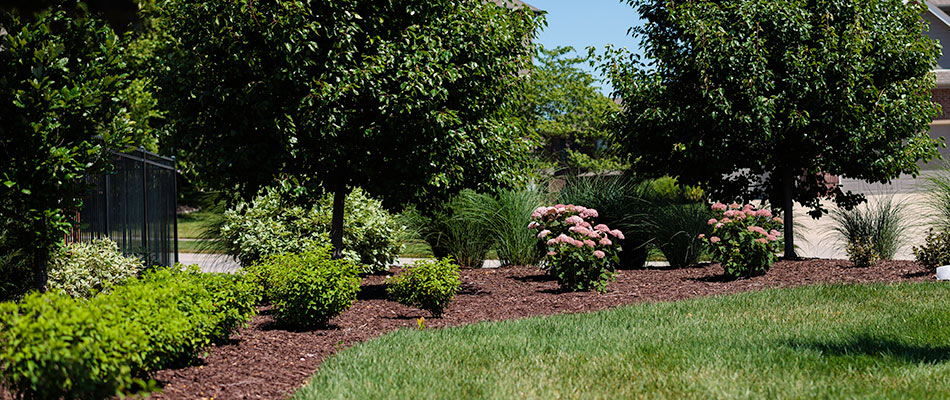 A pristine and manicured landscape can effortlessly boost the curb appeal of your property in Blair, NE. Here at UPL Inc, we offer professional landscape maintenance services to keep your landscape looking its best:
Plant Trimming & Pruning: We will trim and prune your plants regularly to maintain their tip-top health and appearance.
Mulch & Rock Installation: Our team uses top-tier mulch and rock to improve the appearance of your landscape beds and help protect your plants.
Spring Cleanups: This service includes landscape bed edging, trimming, pruning, fertilizer treatments for your plants, weed control treatments, and many more to keep your yard neat and beautiful!
Fall Cleanups: Our fall cleanups will ensure your landscape beds are at their best to prepare your plants for the winter season.
---
Call us today to sign up for our landscaping services.
Our team at UPL Inc provides professional landscaping services for commercial, residential, and HOA properties in Blair, NE. We are well-equipped with the skills, knowledge, and equipment to transform the visual appeal of your property and help you achieve the landscape of your dreams. Give us a call today at (402) 590-2040 to sign up for our services.