Perfecting your outdoor living space is a very exciting process. If you want to take your outdoor space to the next level and create a spot to enjoy the warmer months here in Nebraska, adding an outdoor kitchen to it is an excellent way to do it! Outdoor kitchens improve the value of your property and become a space to host guests and create long-lasting memories with people dear to you, which is why it's crucial to ensure you are designing it to perfection. Four factors you need to consider when designing and building your perfect outdoor kitchen are its location, your budget, the material choice and amenities you want to add, and its primary purpose. Keep reading to learn more about these factors you need to take into consideration to ensure your outdoor kitchen is nothing short of what you expected it to be.
---
1. The Location of Your Outdoor Kitchen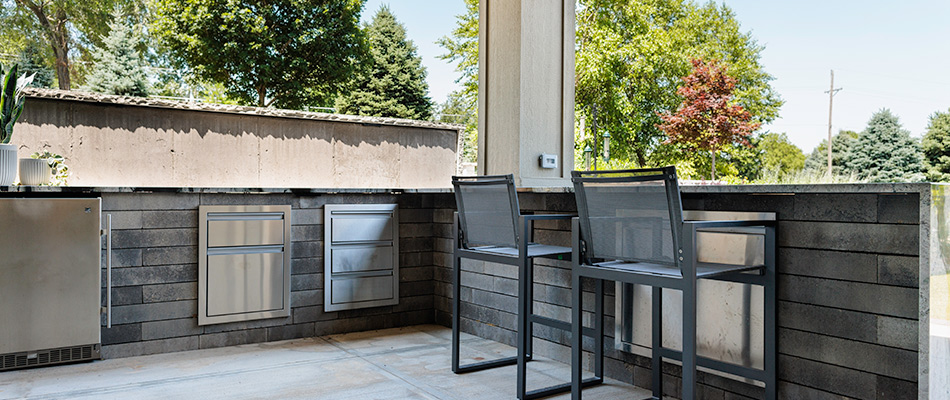 One of the first things to consider when designing your outdoor kitchen is its location. Placement becomes a huge factor in the functionality of your outdoor kitchen and the cost to build it. You can build your outdoor kitchen near your home or business, this way you have quick access to your existing indoor kitchen, fridge, pantry, and other essential tools for cooking.
You can also place your outdoor kitchen farther away from your home or business. When you do this, your outdoor kitchen becomes an entirely new space on your property! It becomes a focal point that can feel like a small getaway from the usual scenery you have closer to your home. However, you should also consider that installing your outdoor kitchen farther away means running longer utility lines that can lead to higher construction costs.
---
2. Your Budget for Your Outdoor Kitchen Project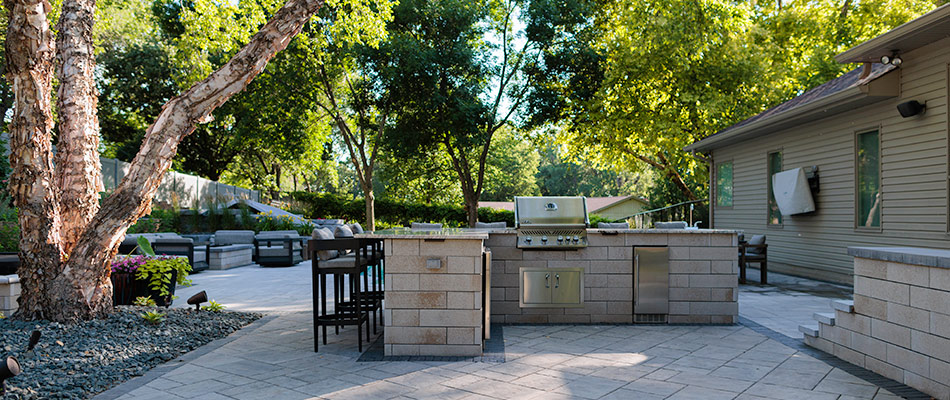 Building an outdoor kitchen is not an easy undertaking, and another essential factor you need to consider before designing your new hardscaping feature is your budget. From material choice, location, labor costs, utility lines, and appliances, every aspect of designing and building your outdoor kitchen will incur costs! There are different price points available depending on if you are looking for high-end luxury or if you want something that functions well but doesn't break the bank. By knowing your numbers first and having a set budget before going into your outdoor kitchen installation project, you can make the proper decisions in terms of the design, material choices, and location to keep the cost from getting out of hand.
---
3. Outdoor Kitchen Amenities & Material Choice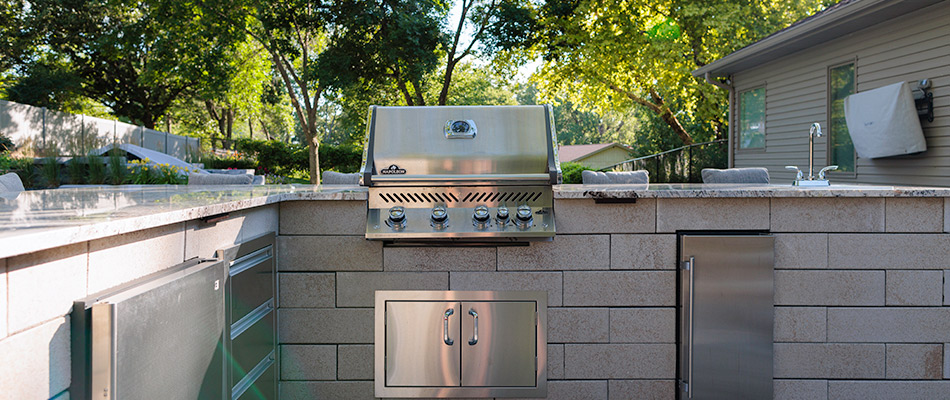 The materials you choose for your outdoor kitchen should be sturdy, long-lasting, and durable. It has to withstand the high traffic usage of a regular kitchen, high-temperature fluctuations, moisture, the freeze-thaw cycle of the winter months, and the storms and strong winds in Nebraska. It's also essential to consider the maintenance your materials will require! Some materials need repetitive sealing, while other choices need only regular wiping and cleaning after every use.
The great thing about outdoor kitchens is that you can customize them by adding various amenities that make cooking easier and more fun! While most outdoor kitchens should have the essentials like a sink, storage, and countertops, there are several unique features you can add to your outdoor kitchen, like:
Extra storage spaces
Refrigerators
Grills
Pizza ovens
Ice makers
Wine coolers
And many more!
Common material choices for outdoor kitchens include natural stones, decorative concrete blocks, and stainless steel.
---
4. The Purpose of Your Outdoor Kitchen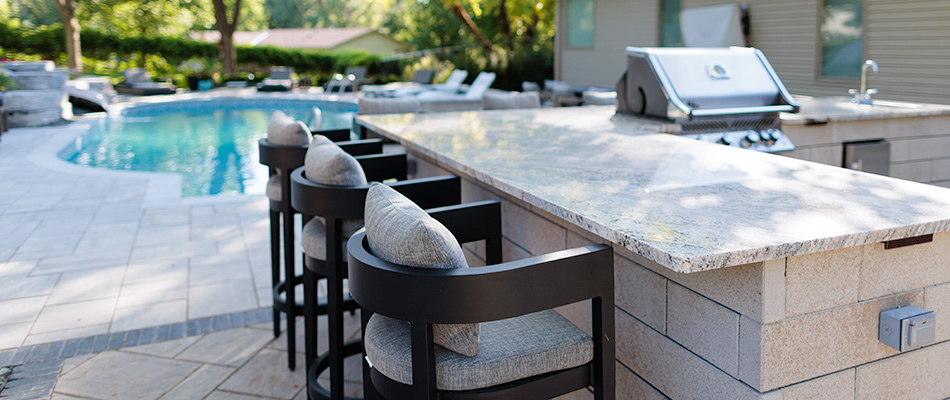 The last and definitely not the least important thing to consider when designing your outdoor kitchen is its purpose. You can start by asking yourself, "why?" Different property owners often have different intended purposes for their outdoor kitchens. You might be designing and installing one to increase your property's value or add an interesting element to your outdoor space where you can entertain and host gatherings. Knowing the primary purpose of your outdoor kitchen will be the biggest influence on its design, location, budget, materials, and appliance choices.
---
Elevate your outdoor space with an exceptional outdoor kitchen. Call us today for an estimate on our outdoor kitchen installation!
Outdoor kitchens do an amazing job of elevating the aesthetics and improving the functionality of your outdoor space. If you want to add one to your property, let our pros handle it! Our team at UPL Inc offers our outdoor kitchen installation service to commercial, residential, and HOA properties in Omaha, Elkhorn, Gretna, NE, and nearby areas. Give us a call today at (402) 590-2040 to get an estimate on our outdoor kitchen installation service!